Prepare time: 15 mins
Cook: 10 mins
Ready in: 25 mins
Cal/Servings: 395
Yield: 3 servings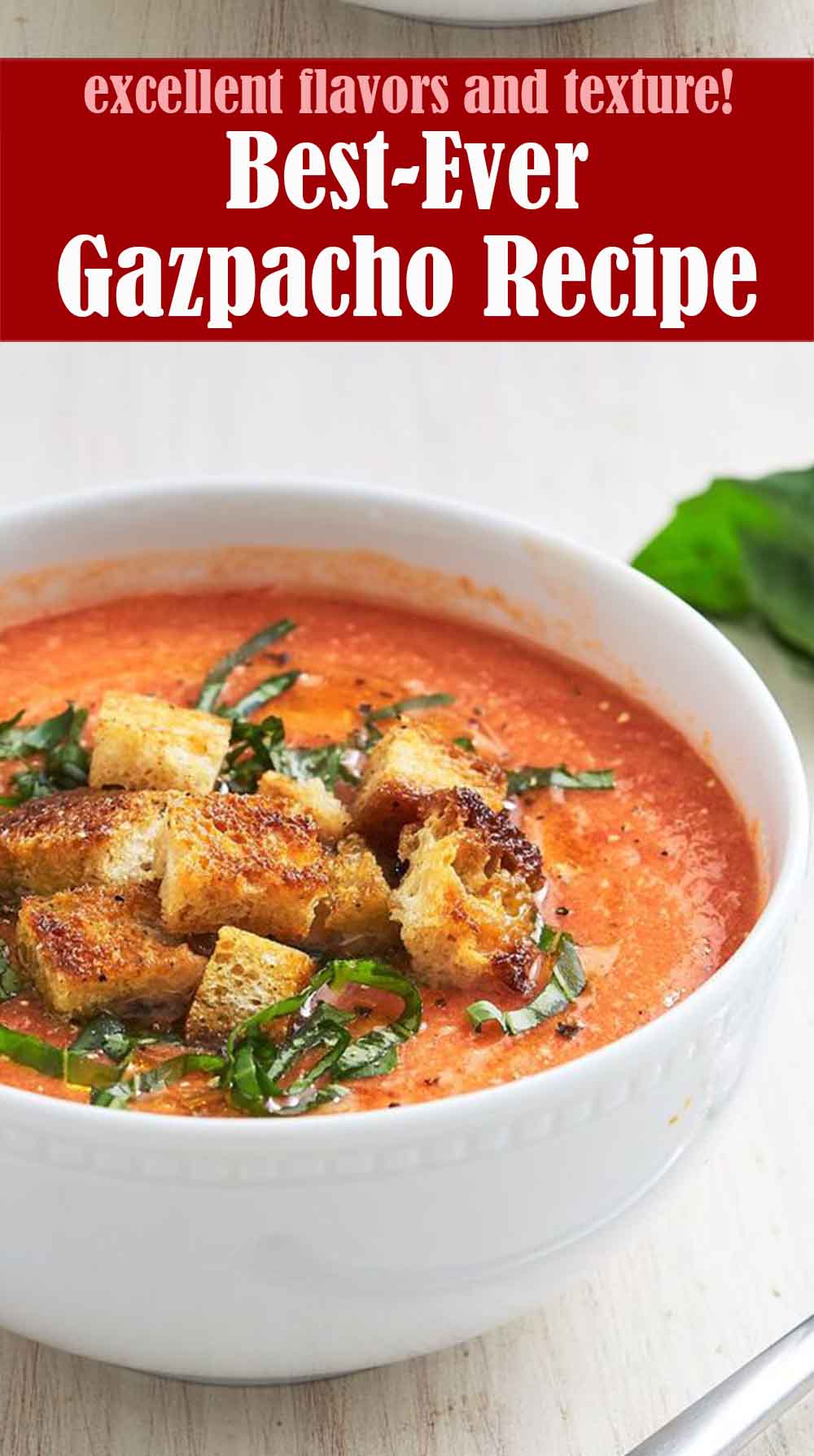 More of a drink than a soup, served in frosted glasses or chilled tumblers, gazpacho is perfect when it is too hot to eat but you need cold, salt and lunch all at the same time. When we're not busy scarfing them down in caprese salad form, we love them in this classic summer soup.
Ingredients
2 lb. tomatoes, quartered
2 Persian cucumbers, peeled and chopped
1/2 red bell pepper, chopped
1 clove garlic, roughly chopped
2 tbsp. red wine or sherry vinegar
1/2 c. water
1/3 c. extra-virgin olive oil, plus more for garnish
Kosher salt
Freshly ground black pepper
2 slices country bread, cubed
2 tbsp. thinly sliced basil
Let us know if you liked this recipe. Try the other recipe categories as well!