Prepare time: 10 mins
Cook: 35 mins
Ready in: 5 hr 45 mins
Servings: 8
Calories: 305kcal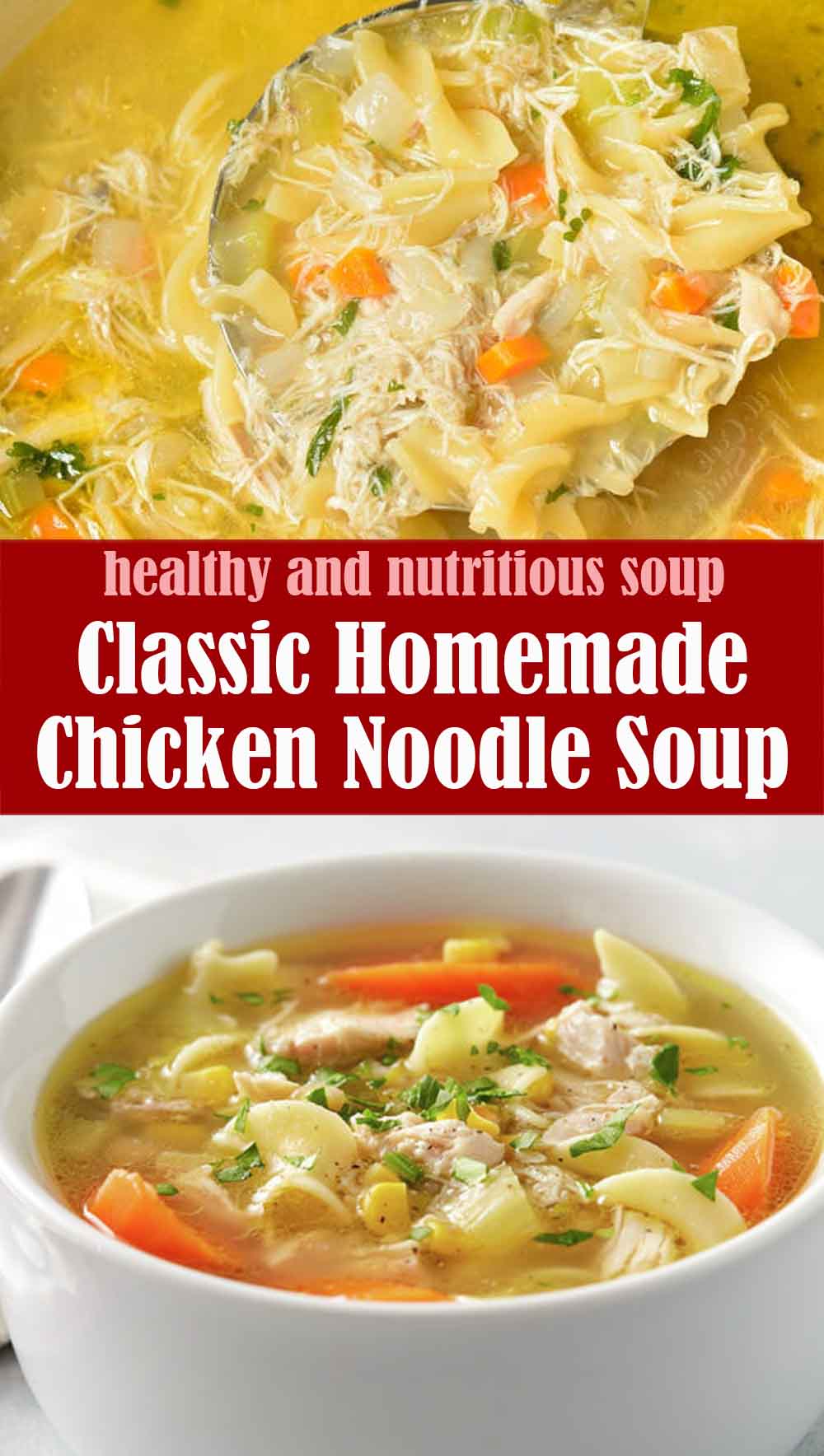 This Classic Homemade Chicken Noodle Soup is healthy and nutritious that loaded with chicken and vegetables. This chicken noodle is made completely from scratch using homemade chicken stock.
Ingredients
8-9 cups homemade chicken stock
2 tbsp canola oil
1 yellow onion
2 long celery ribs
2 medium carrots
4 garlic cloves
2-3 cups cooked chicken meat saved from cooking stock
salt
fresh cracked black pepper
1 tbsp fresh minced parsley
1 tbsp fresh minced dill weed
1 lemon – juice only
8 oz wide egg noodles
Let us know if you liked this recipe. Try the other recipe categories as well!