Prepare time: 10 mins
Cook: 45 mins
Ready in: 55 mins
Servings: 4 people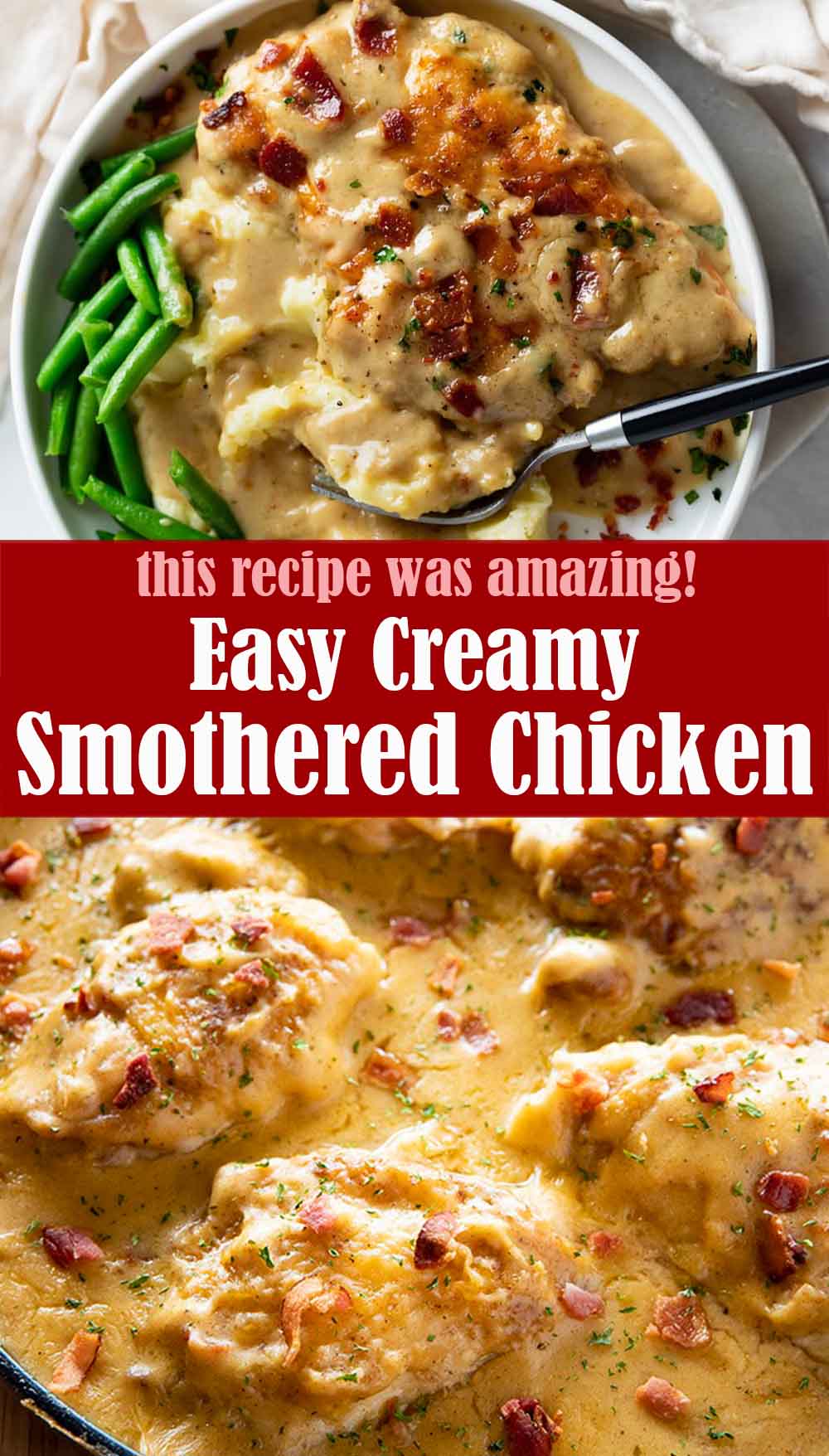 This smothered chicken recipe is made with perfectly browned chicken with an onion and garlic gravy that's perfect over your starch of choice. This smothered chicken recipe is made with juicy fried chicken breasts tossed in a flavorful gravy with crispy bacon. It's truly a restaurant worthy meal right at home!
Ingredients
5 strips thick cut bacon
2 large boneless skinless chicken breasts
1/2 cup Vegetable oil, for frying
Chicken Dredge:
1/2 cup all-purpose flour
¼ cup breadcrumbs, plain or Italian
1 teaspoon seasoned salt
¾ teaspoon black pepper
Gravy:
4 Tablespoons Butter
4 Tablespoons Flour
2.5 cups chicken broth
1 beef bouillon cube or 1 tsp better than bouillon
1/3 cup half and half
1 teaspoon low sodium soy sauce, can sub Worcestershire sauce
1 teaspoon onion powder
1 teaspoon garlic powder
¼ teaspoon dried thyme
¼ teaspoon dried rosemary
¼ teaspoon dried sage
2-3 drops Kitchen Bouquet, optional
Let us know if you liked this recipe. Try the other recipe categories as well!