Prepare time: 10 mins
Add time: 35 mins
Ready in: 45 mins
Servings: 36
Yield: 3 dozen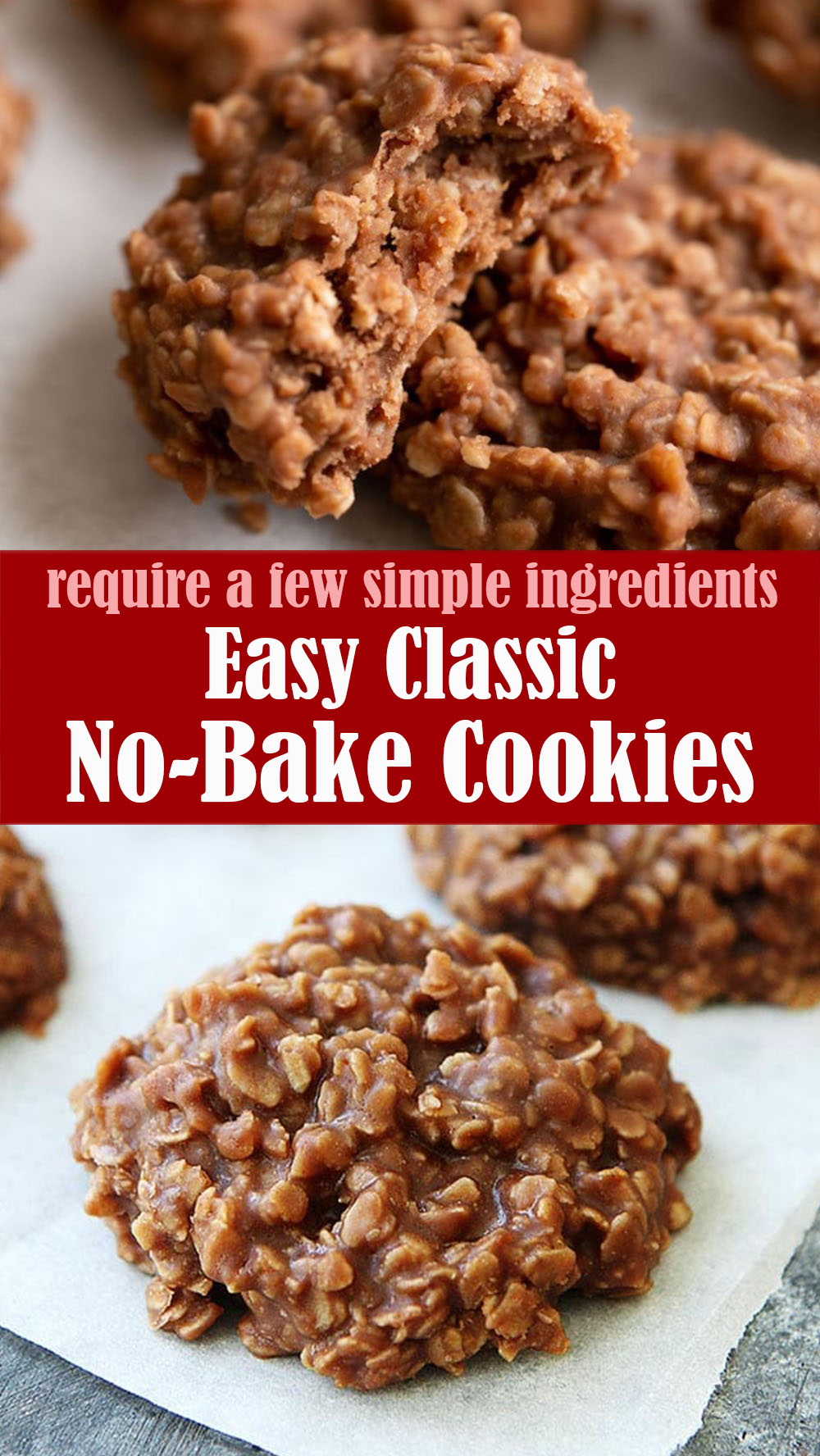 These Classic No-Bake Cookies are made with staple ingredients and are incredibly easy to make. Loaded with oatmeal, peanut butter and cocoa powder, these cookies are perfect for an easy dessert! Start timing when mixture reaches a full rolling boil; this is the trick to successful cookies. If you boil too long the cookies will be dry and crumbly. If you don't boil long enough, the cookies won't form properly.
Ingredients
1 ¾ cups white sugar
½ cup milk
½ cup butter
4 tablespoons unsweetened cocoa powder
½ cup crunchy peanut butter
3 cups quick-cooking oats
1 teaspoon vanilla extract
Directions
1In a medium saucepan, combine sugar, milk, butter, and cocoa. Bring to a boil, and cook for 1 1/2 minutes. Remove from heat, and stir in peanut butter, oats, and vanilla. Drop by teaspoonfuls onto wax paper. Let cool until hardened.