Prepare time: 15 mins
Ready in: 15 mins
Servings: 6
Calories: 415kcal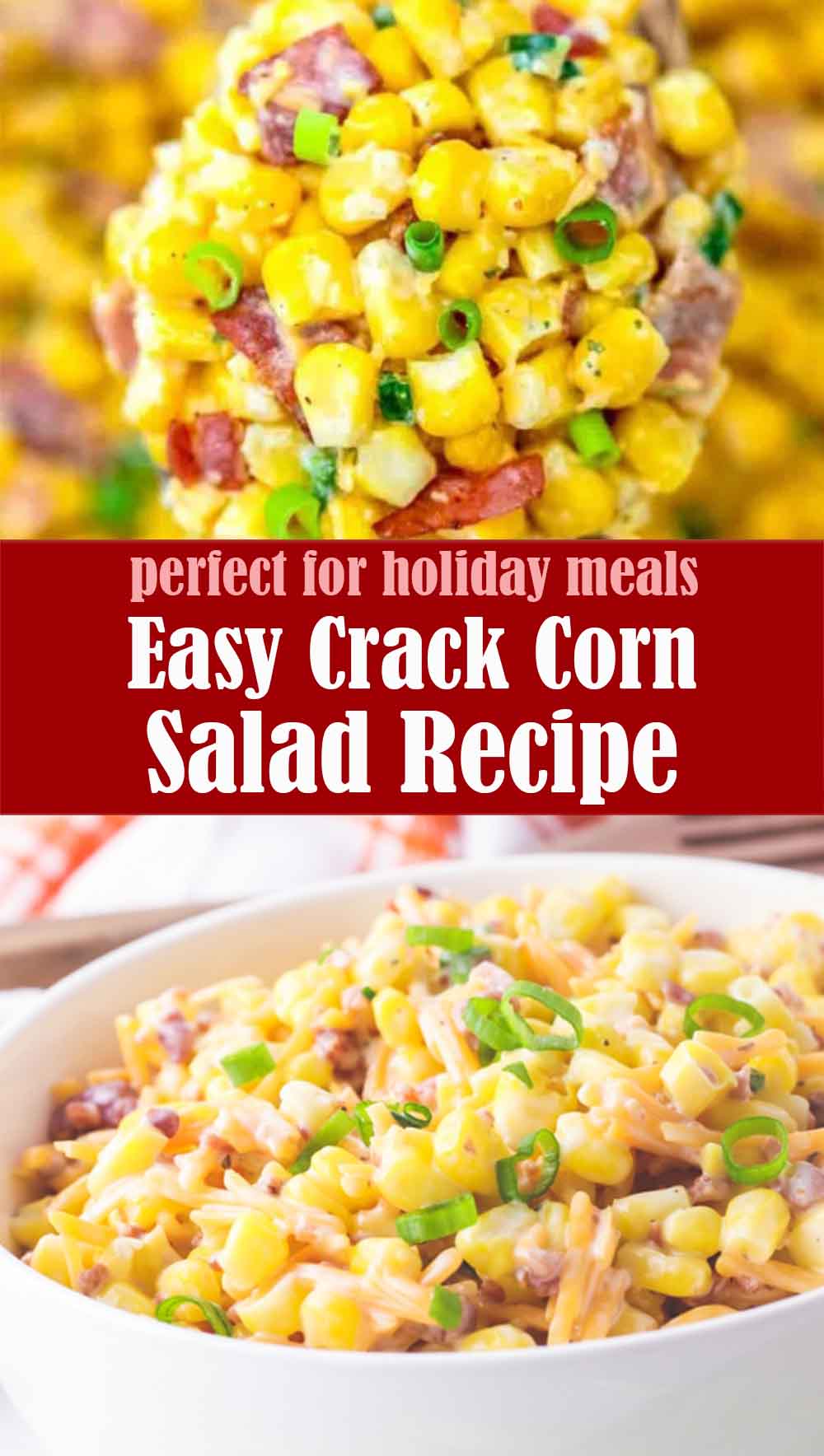 This Easy Crack Corn Salad is perfect for holiday meals and cookout side dishes! This recipe is crunchy, creamy, sweet, sour, and savory all at the same time! Make it with fresh or frozen corn, Ranch dressing, bacon, and cheddar cheese. This summer salad is ready to serve in just about 15 minutes.
Ingredients
Salad:
4 cups sweet corn
12 slices cooked bacon (finely chopped)
1/4 cup green onions (chopped)
1 jalapeño (finely diced)
1/2 cup Ranch salad dressing
1 cup cheddar cheese (shredded)
Juice of 1 lime
1 teaspoon garlic powder
Kosher salt (to taste)
Freshly ground black pepper (to taste)
Ranch Dressing:
1 1/2 cup mayonnaise
1/2 cup sour cream
1/3 cup whole milk
1/4 cup buttermilk
1/4 teaspoon onion powder
2 cloves garlic (minced)
2 tablespoons lemon juice
1 teaspoon fresh dill
salt and pepper (to taste)
Let us know if you liked this recipe. Try the other recipe categories as well!