Grilled baby back ribs that fall right off the bone! This grilled ribs recipe is so easy to make, the ribs are packed with good layers of flavor, they are so juicy and tender.
Ingredients
For the marinade:
2 BIG RACKS of Baby Back Ribs
1 cup orange juice
1/2 cup chicken broth
1/3 cup lemon juice
2 Tbs salt
2 Tbs red pepper flakes
1 whole lime
For the dry rub:
2 Tbs salt (use salt to your taste)
1/4 cup brown sugar
2 Tbs garlic powder
1 Tbs onion powder
2 Tbs paprika
1 Tbs chilli powder
1 Tbs dried oregano
1 Tbs dried thyme
1 tsp black pepper
For the glaze:
1 cup bourbon
1/3 cup honey
3 Tbs soy sauce
3 Tbs hot sauce
2 Tbs hot sauce
1/2 tsp cayenne pepper
salt and pepper to taste
2 Tbs butter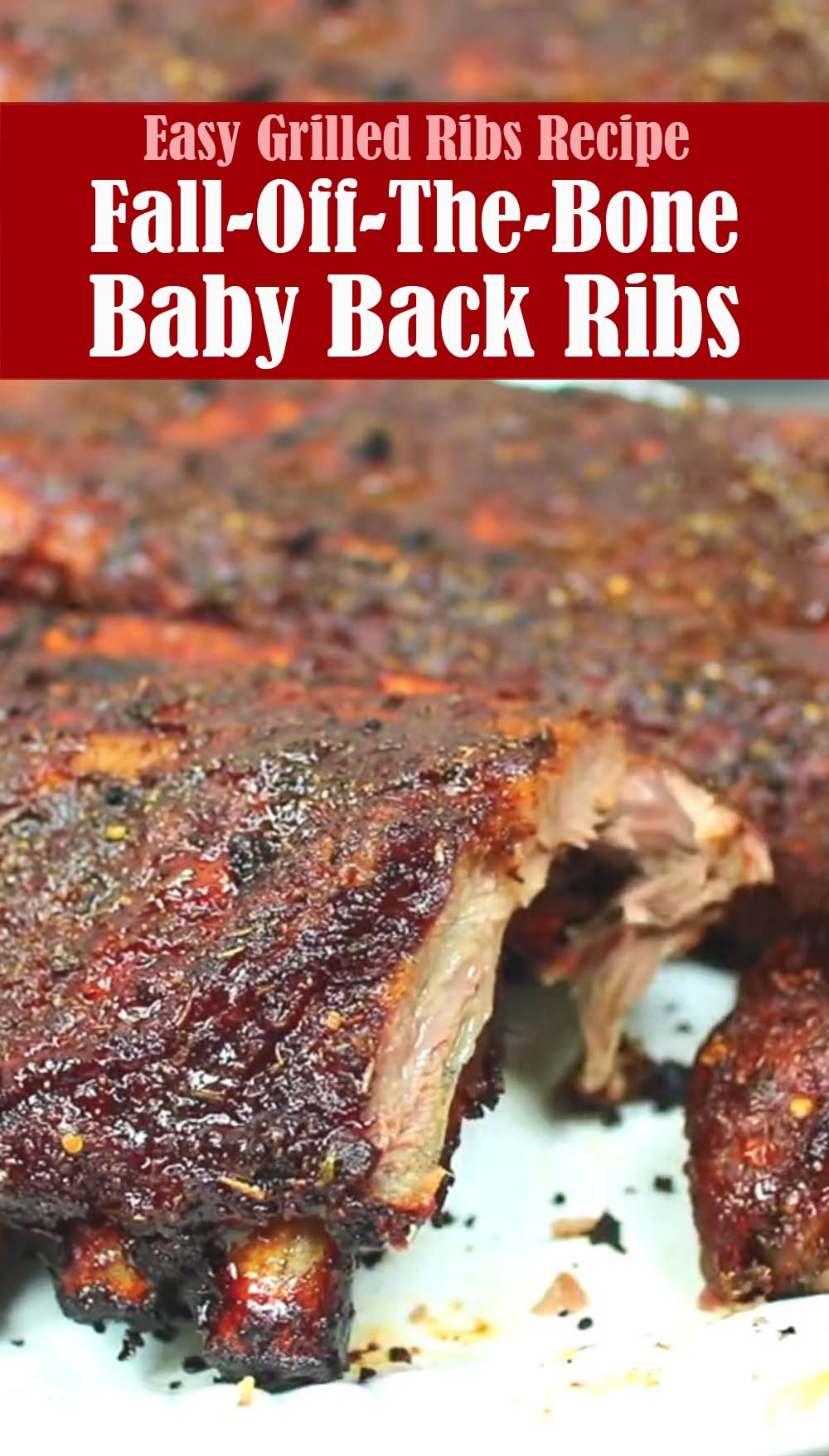 Easy Fall-Off-The-Bone Baby Back Ribs VIDEO
If you enjoy this video, please subscribe to Cooking With Claudia channel.. Thanks
Let us know if you liked this recipe. Try the other recipe categories as well!