If you ever crave an easy and delicious chicken recipe, this honey garlic chicken drumsticks recipe is the bomb. Baked chicken drumsticks that are so good that you will forget any other drumstick recipe! The chicken is coated in a delicious honey and garlic sauce that gives this chicken recipe so much flavor and deliciousness. you can also use chicken breasts or chicken thighs for this recipe.
Ingredients
2 lbs Chicken drumsticks
5 Garlic cloves
1 Onion, small
1/4 cup Chicken broth
1/2 cup Honey
2 tbsp Soy sauce
1 tsp Cornstarch
1/4 tsp Red pepper flakes
Salt and pepper to taste
1tbs Olive oil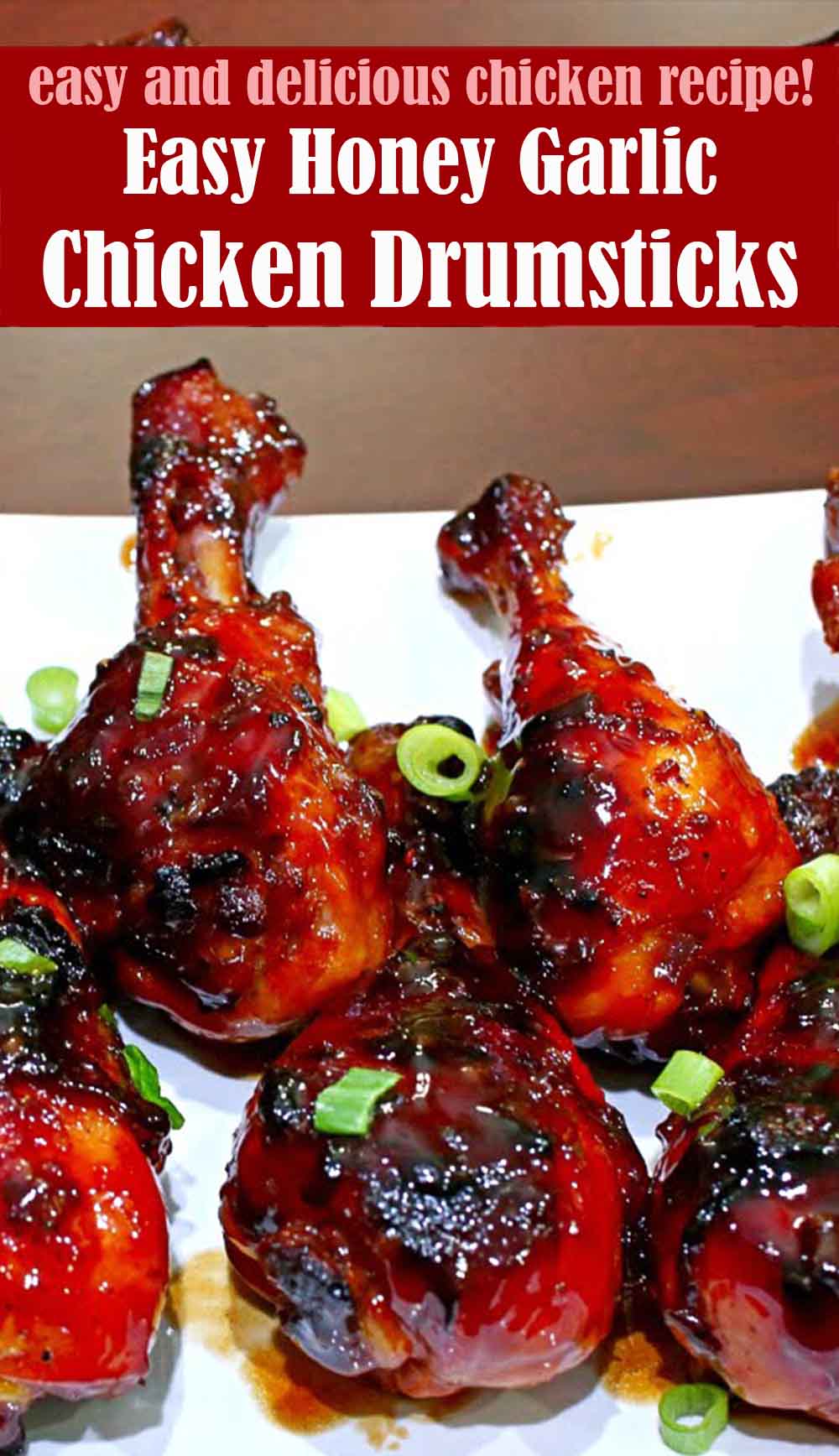 Easy Honey Garlic Chicken Drumsticks VIDEO
If you enjoy this video, please subscribe to Cooking With Claudia channel.. Thanks
Let us know if you liked this recipe. Try the other recipe categories as well!