This Honey glazed salmon recipe is the simplest way to make easy and delicious salmon recipe. It takes less time to make and it is a great easy dinner recipe. My family used to hate salmon until they tried my salmon recipe. Now salmon is one of their best meals. This honey glazed salmon recipe is great for every occasion.
Ingredients
1 lb salmon
1Tbs melted butter
1Tbs olive oil
1Tbs brown sugar
1Tbs honey
1Tbs soy sauce
1Tbs chopped garlic
1Tbs Dijon mustard
1 sliced up lemon
Directions
In a bowl mix together melted butter, olive oil, brown sugar, honey, soy sauce, garlic and dijon mustard.
Stick lemons on salmon, and pour marinade all over it, and fridge for about an hour to marinate very well.
Put it in the oven to broil for 15 minutes at 500°F.
More delicious recipes :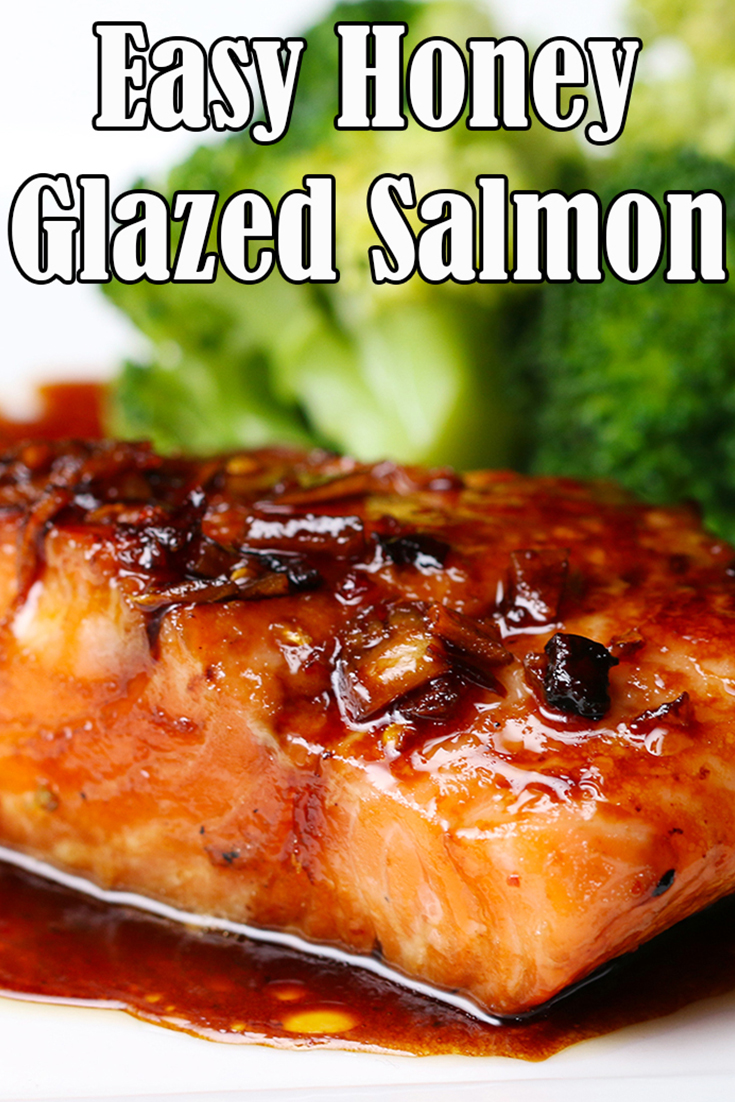 Easy Honey Glazed Salmon Recipe VIDEO
If you enjoy this video, please subscribe to Cooking With Claudia Channel..
If you like the recipe, please share it.