Prepare time: 15 mins
Cook: 13 mins
Ready in: 28 mins
Servings: 4 people
Philly Cheesesteaks are the perfect family meal or game day sandwich. They're dripping with tender ribeye steak, melted gooey provolone, and caramelized onions hugged by a toasted garlic butter hoagie roll. This is the classic way to make a Philly Cheesesteak sandwich!
Ingredients
1 lb Ribeye steak trimmed and thinly sliced*
1/2 tsp Sea salt or to taste
1/2 tsp Black pepper or to taste
1 sweet onion (large), diced
8 slices provolone cheese mild (not aged provolone)
4 Hoagie Rolls sliced 3/4 through
2 Tbsp unsalted butter softened
1 garlic clove pressed
2-4 Tbsp mayonnaise or to taste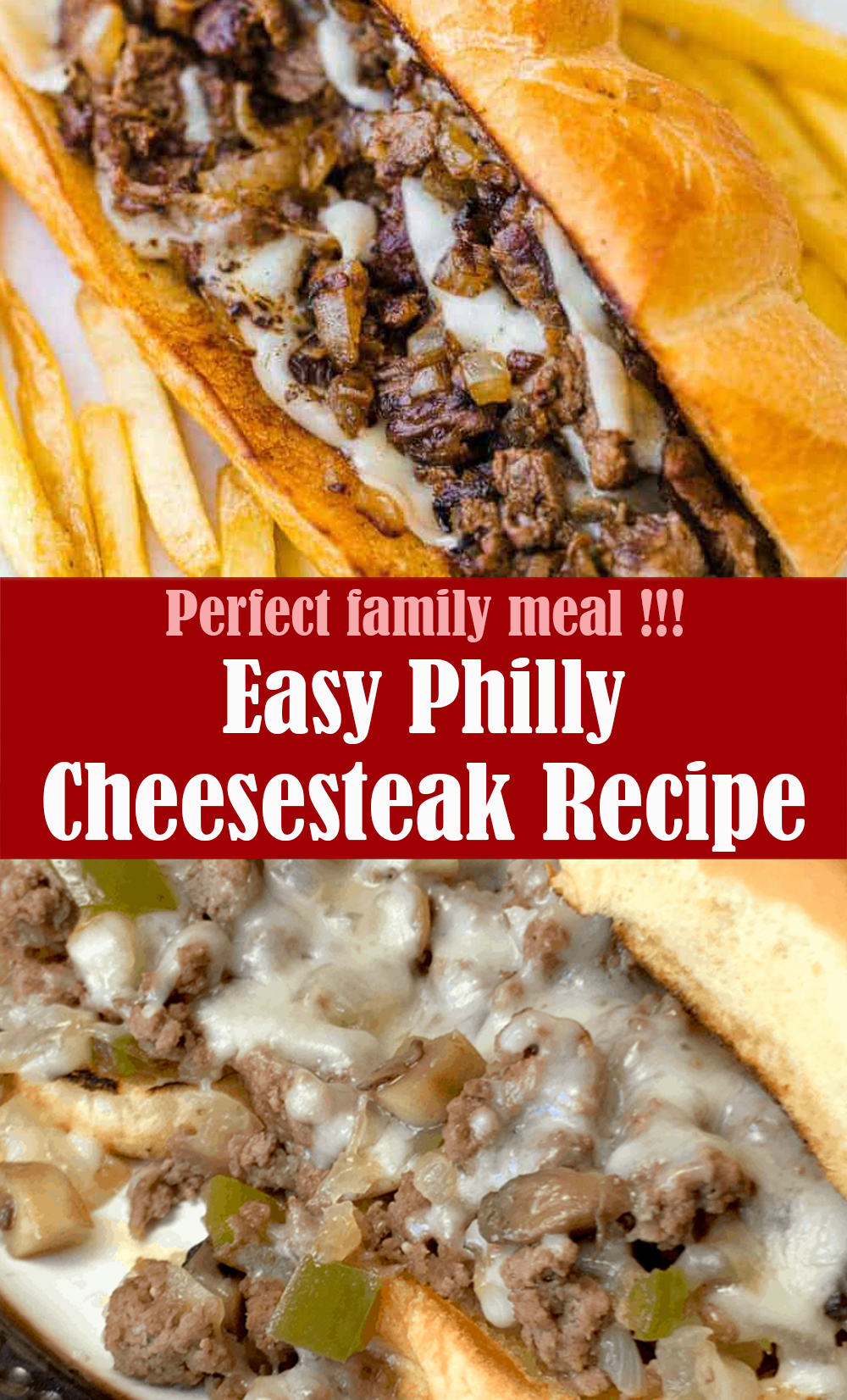 Recipe Notes
*For easier slicing, cover and freeze your steak for 30-40 minutes (freeze a thicker steak 40 min and a thinner steak 30 min).