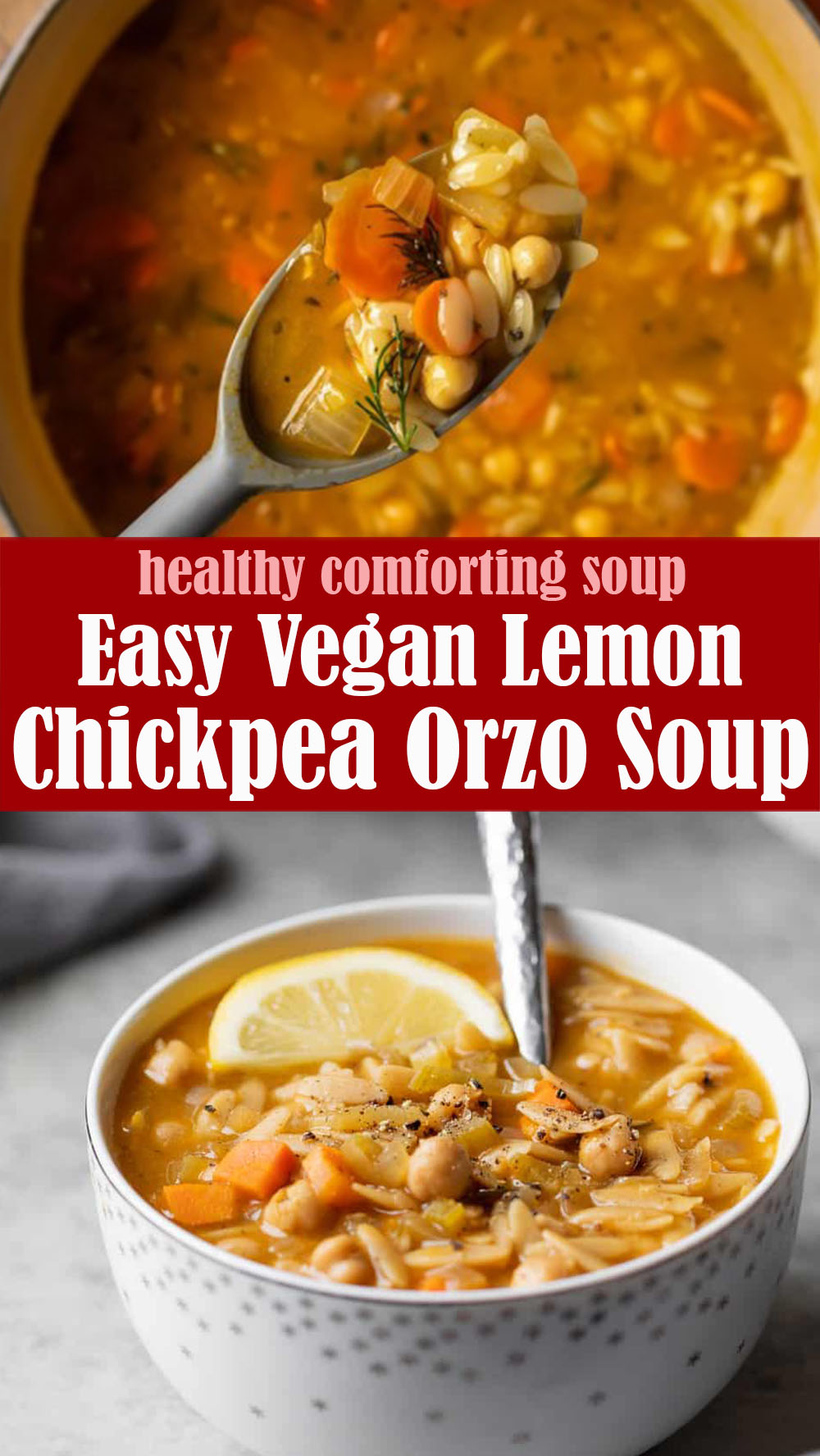 This Vegan Lemon Orzo Chickpea Soup is ridiculously cozy, comforting, & filling! This healthy vegetarian soup is a new family favorite of ours and I can't wait for you to try it!. It's packed with protein and fresh veggies for a vegan lemon soup you will crave on a chilly day.
Ingredients:
1 tbsp. olive oil
1 onion, diced
2 large carrots, halved lengthwise and finely sliced
3 celery stalks, chopped
3 garlic cloves, minced
1/2 tsp. dried thyme
6 cups vegetable broth + 1 cup water
1 can chickpeas, rinsed and drained
1 small sprig rosemary
Bay leaf
1 cup orzo
1/8 cup fresh lemon juice
Click Here For Step-By-Step Instructions
Let us know if you liked this recipe. Try the other recipe categories as well!