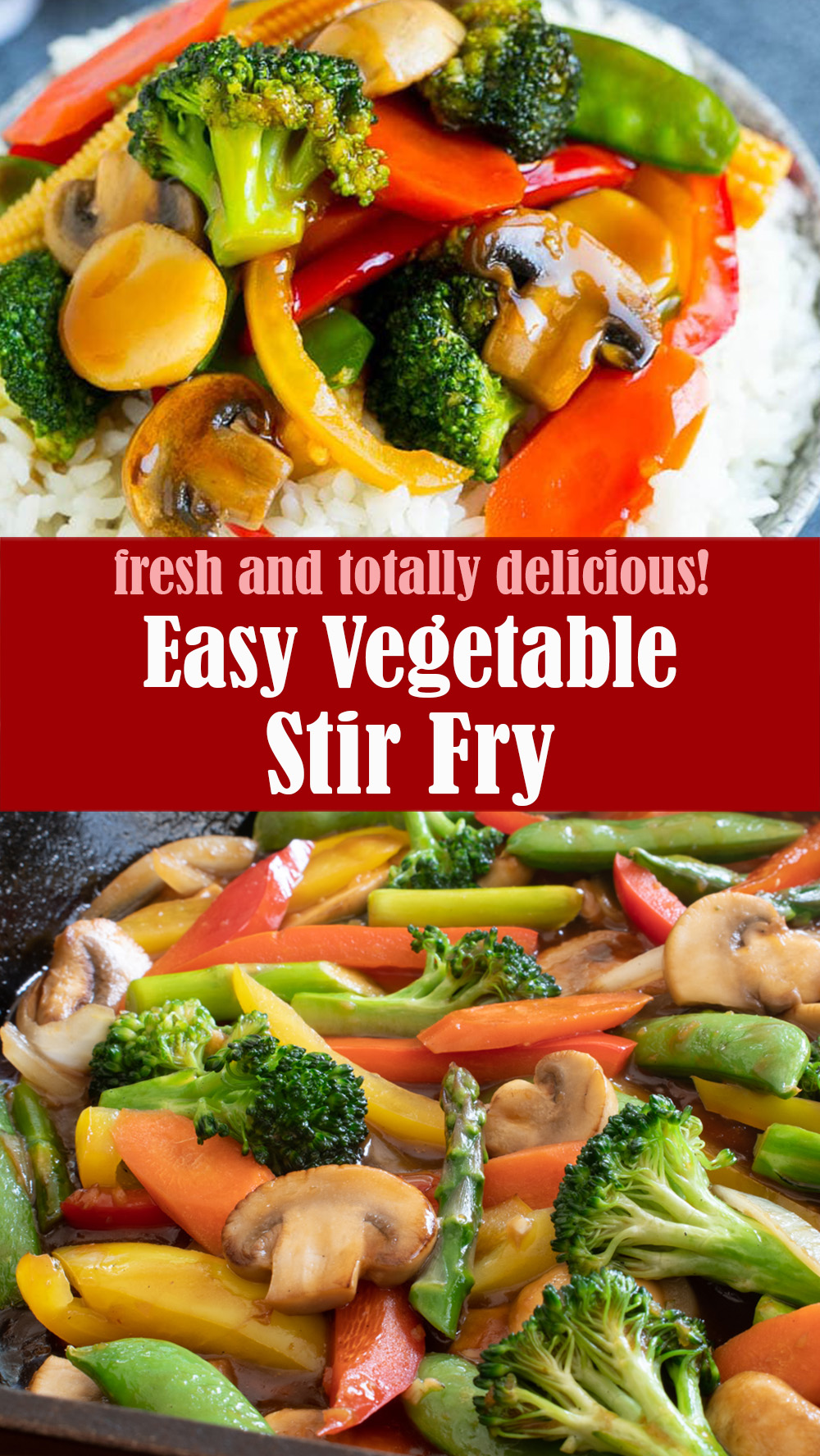 The BEST Vegetable Stir Fry Recipe ever. This vegetable stir fry is a blend of colorful veggies cooked in a sweet and savory honey garlic sauce that makes for a simple weeknight meal! Less than 30 minutes to make from start to finish!
Ingredients:
For the stir fry:
1 tablespoon vegetable oil
1/2 cup carrots peeled and sliced
1 cup mushrooms sliced
1 cup broccoli florets
3/4 cup bell peppers sliced, I used red and yellow
1 cup snow peas trimmed
1/2 cup water chestnuts drained and sliced
3/4 cup baby corn drained and sliced
2 teaspoons garlic minced
1 teaspoon ginger minced
salt and pepper to taste
For the sauce:
1/4 cup vegetable broth can also use chicken broth or water
1/4 cup soy sauce
3 tablespoons honey
teaspoons cornstarch
Click Here For Step-By-Step Instructions
Let us know if you liked this recipe. Try the other recipe categories as well!