Prepare time: 15 mins
Ready in: 15 mins
Servings: 12
Yield: 3 1/2 cups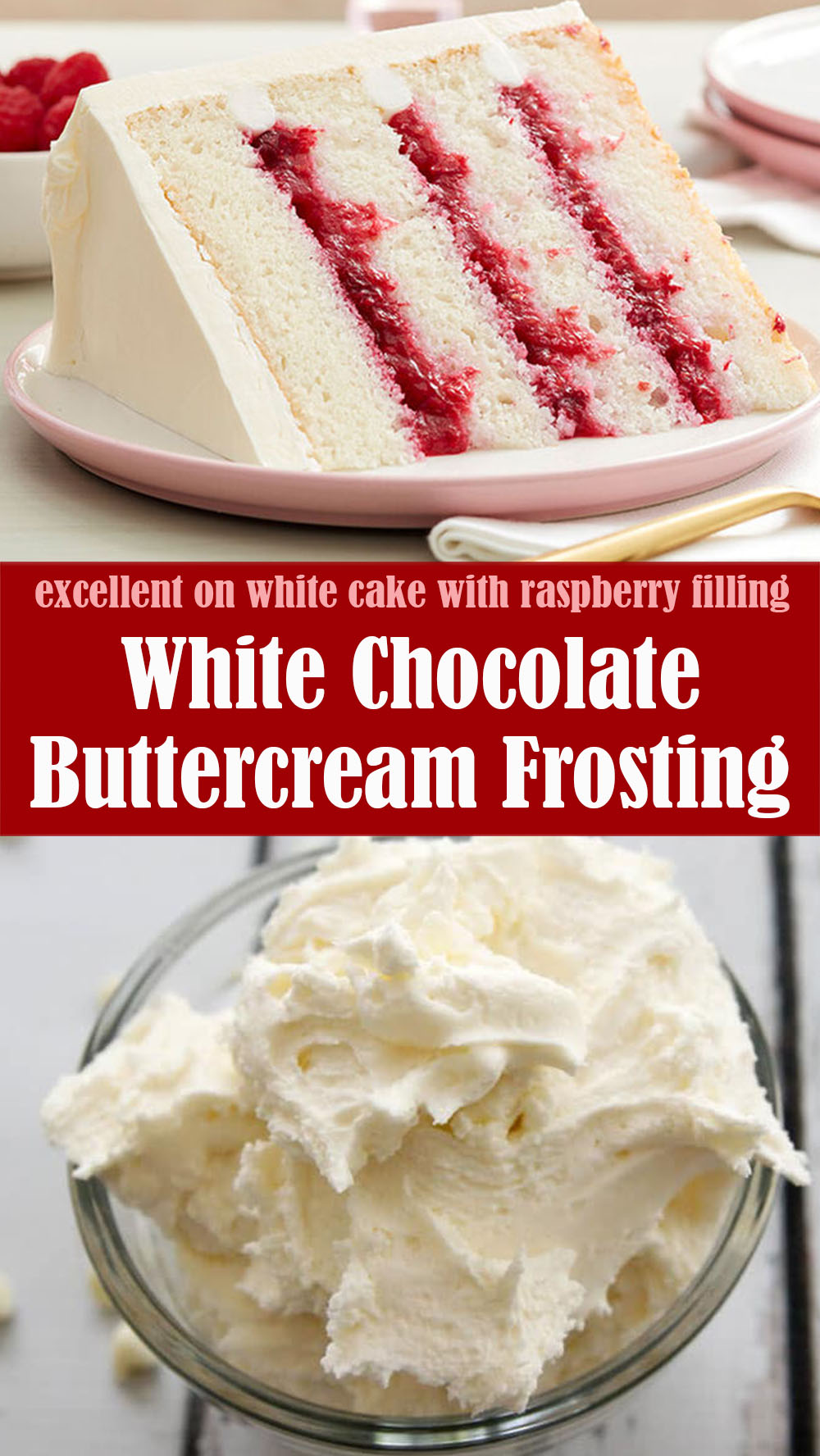 Creamy, sweet, and perfect for any treat, you'll want to make this frosting for all of your favorite cakes. This is a fluffy white chocolate buttercream that is excellent on white cake with raspberry filling.
Ingredients
1 cup butter, softened
2 cups confectioners' sugar
1 (6 ounce) package white chocolate, melted and cooled
3 tablespoons whipping cream, or more as needed
Directions
1Beat confectioners' sugar and butter together in a large bowl using an electric mixer on low speed until fluffy. Add in white chocolate and whipping cream, adding more cream if needed to achieve desired consistency.
2Beat frosting on high speed, stopping the mixer and scraping the bowl using a spatula as needed, 3 to 4 minutes.