Prepare time: 15 mins
Cook: 15 mins
Ready in: 30 mins
Servings: 4-6 servings
Yield: 4-6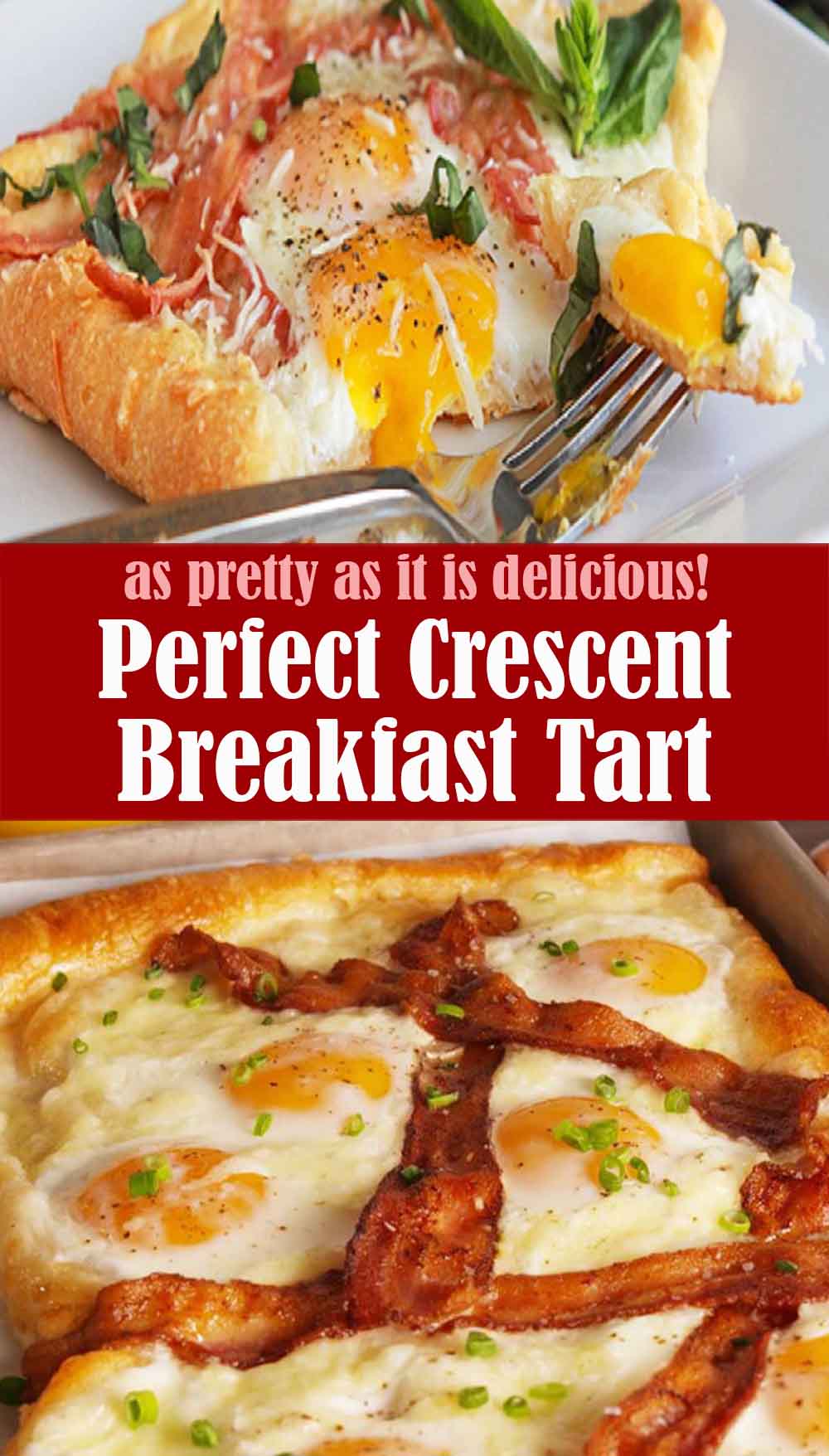 This Crescent Breakfast Tart recipe is simple and delicious! With the exception of cooking the bacon, this recipe mostly consists of arranging a small amount of ingredients onto crescent dough, baking it and you have yourself a complete breakfast!
Ingredients
1 can crescent dough
6 eggs
2/3 c. white cheddar
4 slices cooked bacon
kosher salt
Freshly ground black pepper
1 tbsp. Chopped chives, for garnish
Let us know if you liked this recipe. Try the other recipe categories as well!