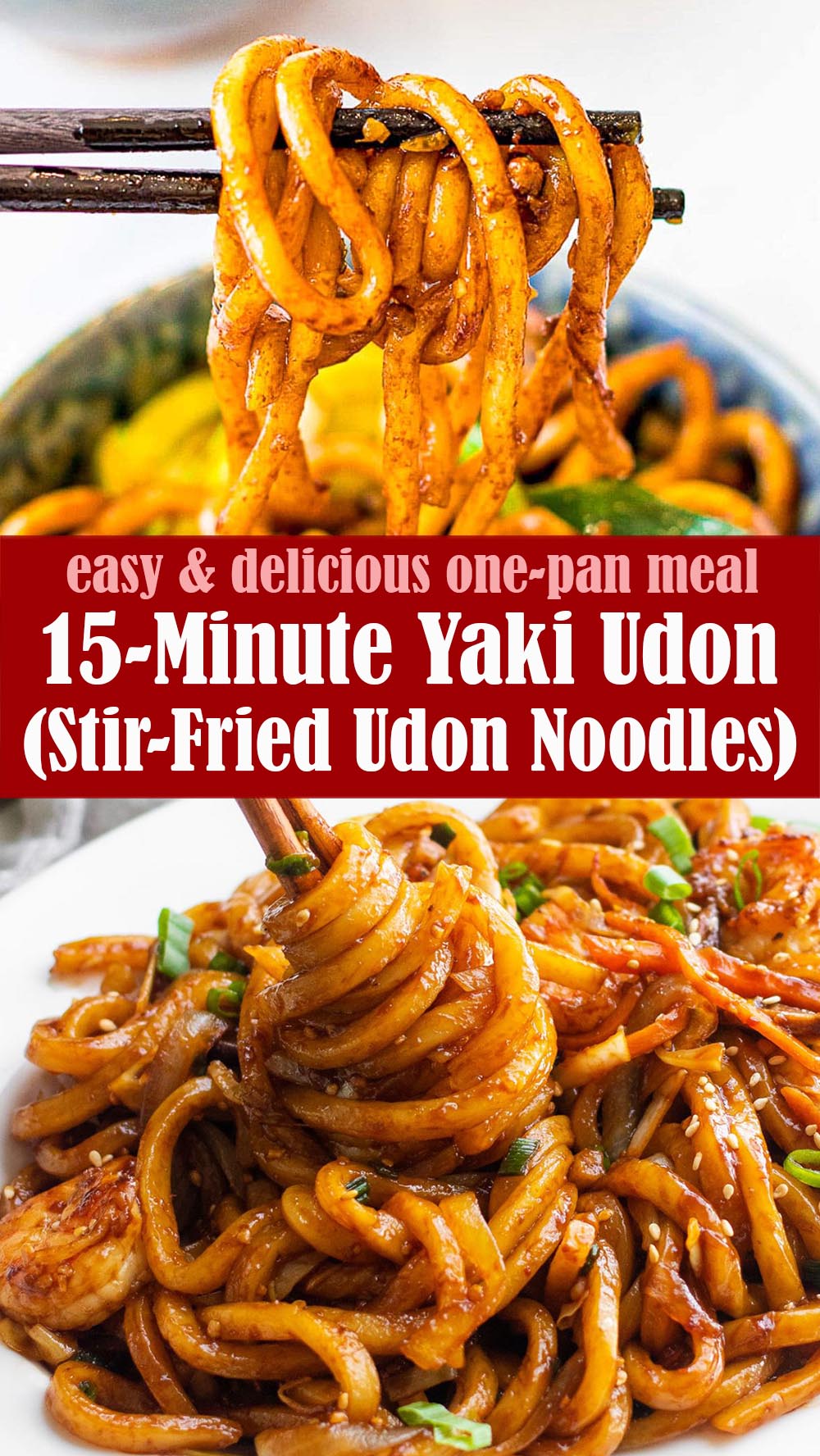 Yaki udon is an easy & delicious Japanese stir fried udon noodle recipe ready in 15 minutes! It's an one-pan meal loaded with vegetables, mushrooms, and your choice of protein, all coated in an incredibly flavorful sauce that will have you craving for more.
Ingredients:
2 servings (17-oz./500g) udon noodles preferably frozen (see notes below)
1 tbsp vegetable oil divided, add more if needed
1/2 lb shrimp or your choice of meat, seafood, tofu, or extra vegetables
1/2 yellow onion sliced
1 cup cabbage shredded
2 cloves garlic minced
1/4 cup carrot cut in matchsticks
3-4 mushrooms sliced, I used shiitake for this recipe
2 green onions chopped, some reserved for garnish
toasted sesame seeds, green onions, and/or bonito flakes for garnish, optional
Sauce:
2 tbsp dark soy sauce
2 tbsp oyster sauce
1 tbsp mirin
1 tbsp honey or brown sugar
2 tbsp water
1 tsp Gochugaru or red pepper flakes, optional
Click Here For Step-By-Step Instructions
Let us know if you liked this recipe. Try the other recipe categories as well!