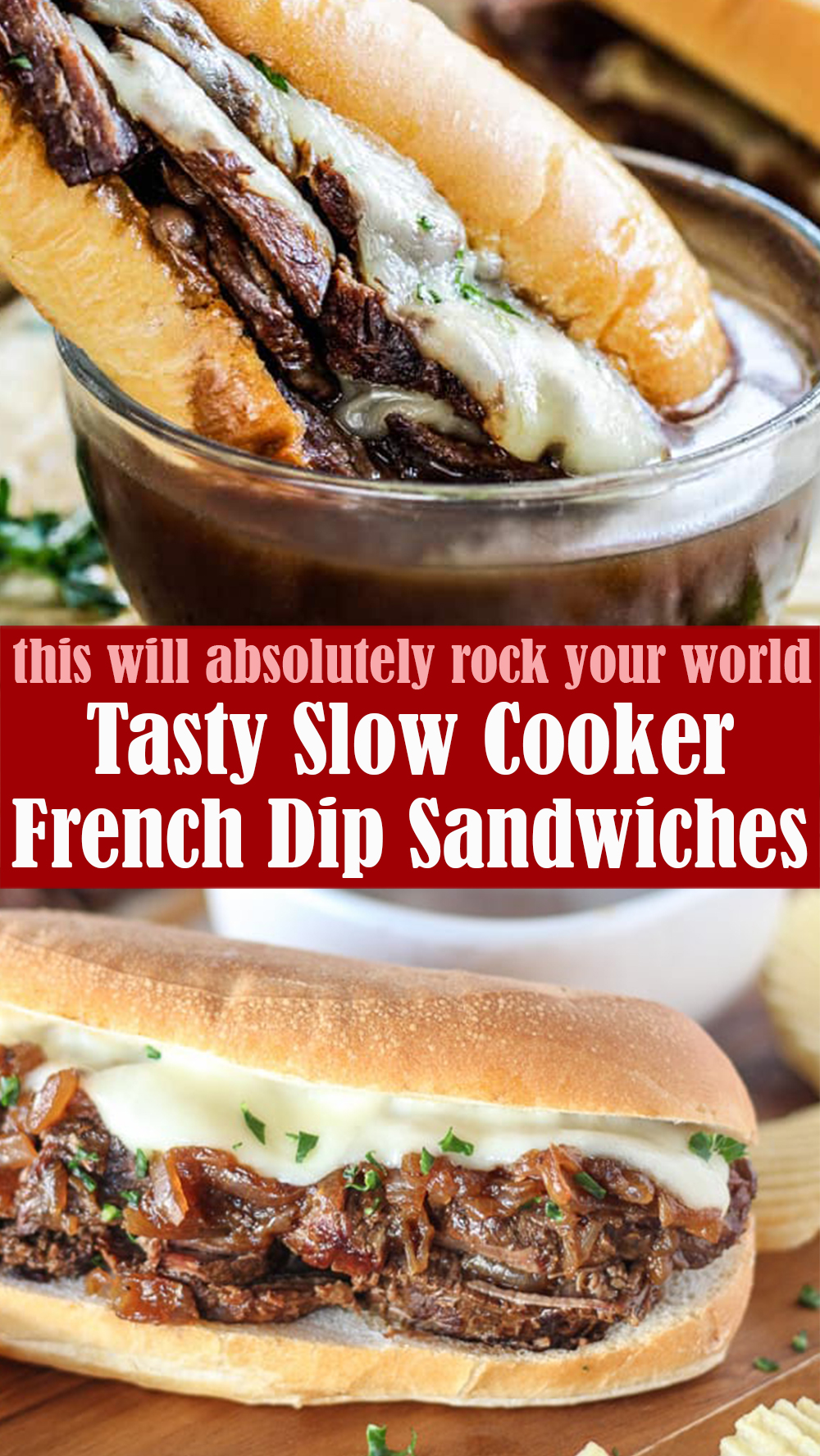 These tasty French Dip Sandwiches can be made in the Slow Cooker or the Instant Pot. Tender beef, caramelized onions and melted cheese, with au jus on the side for dipping.
Ingredients:
2-3 pound beef chuck roast or rump roast, trimmed of excess fat (I've also used a sirloin roast and boneless bottom round for a leaner option)
3 cups low sodium beef broth
¼ cup worcestershire sauce
2 tablespoons extra virgin olive oil
2 yellow onions, quartered and thinly sliced
3 cloves of garlic, minced
1 bay leaf
salt/pepper
4-6 rolls, nothing too soft or it will fall apart once dipped
8-12 slices cheese (provolone, swiss, havarti or monterey jack)
Click Here For Step-By-Step Instructions
Let us know if you liked this recipe. Try the other recipe categories as well!