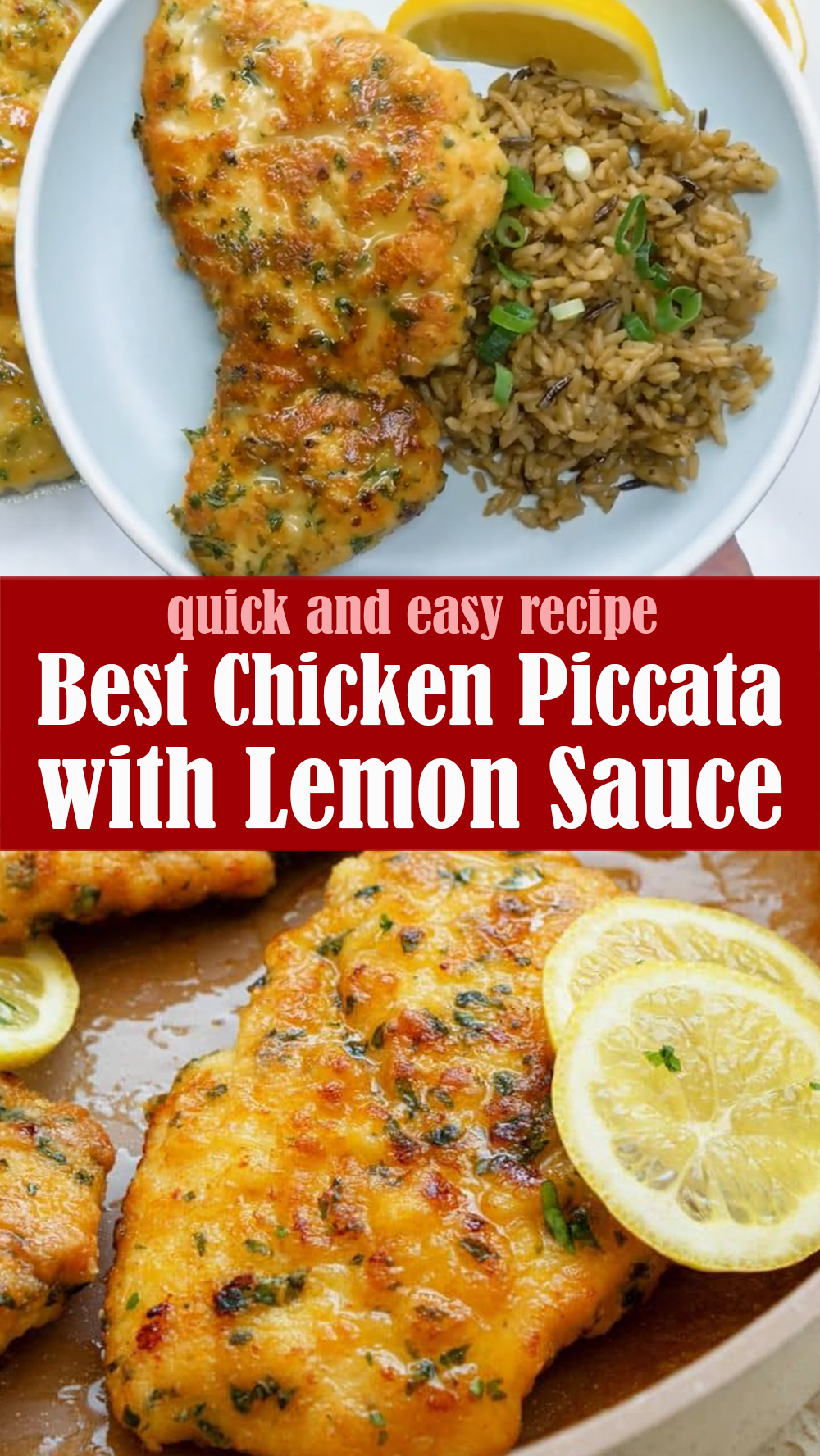 Chicken Piccata with Lemon Sauce is a very simple and flavorful dish that anyone can cook for dinner. Seasoned with parmesan and parsley, the chicken cooks up golden brown, then is drizzled with a light lemon sauce.
Ingredients:
8 boneless skinless chicken breast halves (4 ounces each)
1/2 cup egg substitute
2 tablespoons plus 1/4 cup dry white wine or chicken broth, divided
5 tablespoons lemon juice, divided
3 garlic cloves, minced
1/8 teaspoon hot pepper sauce
1/2 cup all-purpose flour
1/2 cup grated Parmesan cheese
1/4 cup minced fresh parsley
1/2 teaspoon salt
3 teaspoons olive oil, divided
2 tablespoons butter
Click Here For Step-By-Step Instructions
Let us know if you liked this recipe. Try the other recipe categories as well!