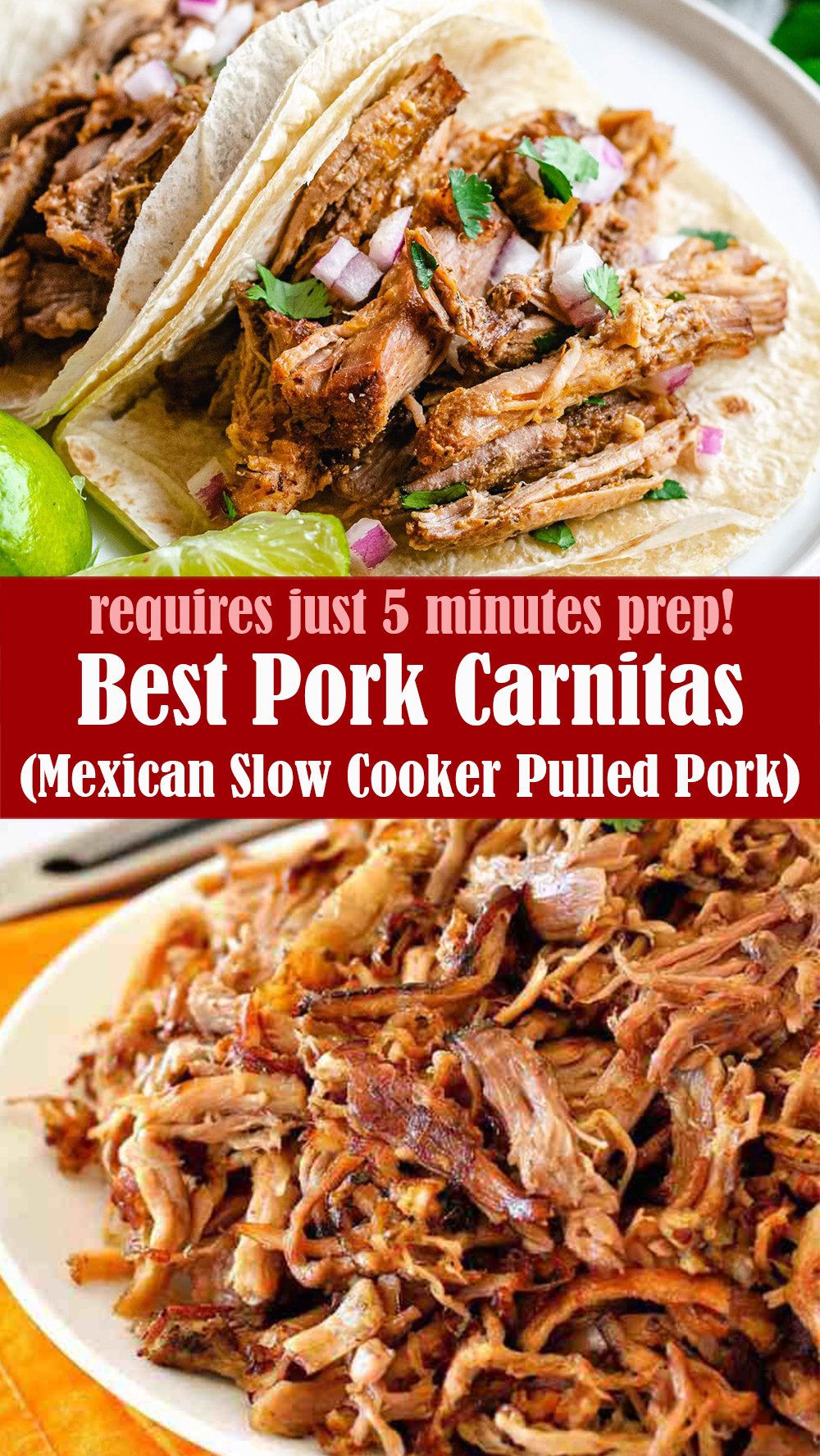 Pork Carnitas or Mexican Slow Cooker Pulled Pork is the best of the best of Mexican food whether you stuff it into a tortilla, taco shell or turn it into a burrito bowl! Pork Carnitas are that elusive combination of juicy and crispy with perfect seasoning – and this Carnitas recipe requires just 5 minutes prep!
Ingredients:
2 kg /4 lb pork shoulder (pork butt), skinless, boneless (5lb/2.5kg bone in) (Note 1)
2 1/2 tsp salt
1 tsp black pepper
1 onion , chopped
1 jalapeno , deseeded, chopped
4 cloves garlic, minced
3/4 cup juice from orange (2 oranges)
Rub:
1 tbsp dried oregano
2 tsp ground cumin
1 tbsp olive oil
Click Here For Step-By-Step Instructions
Let us know if you liked this recipe. Try the other recipe categories as well!