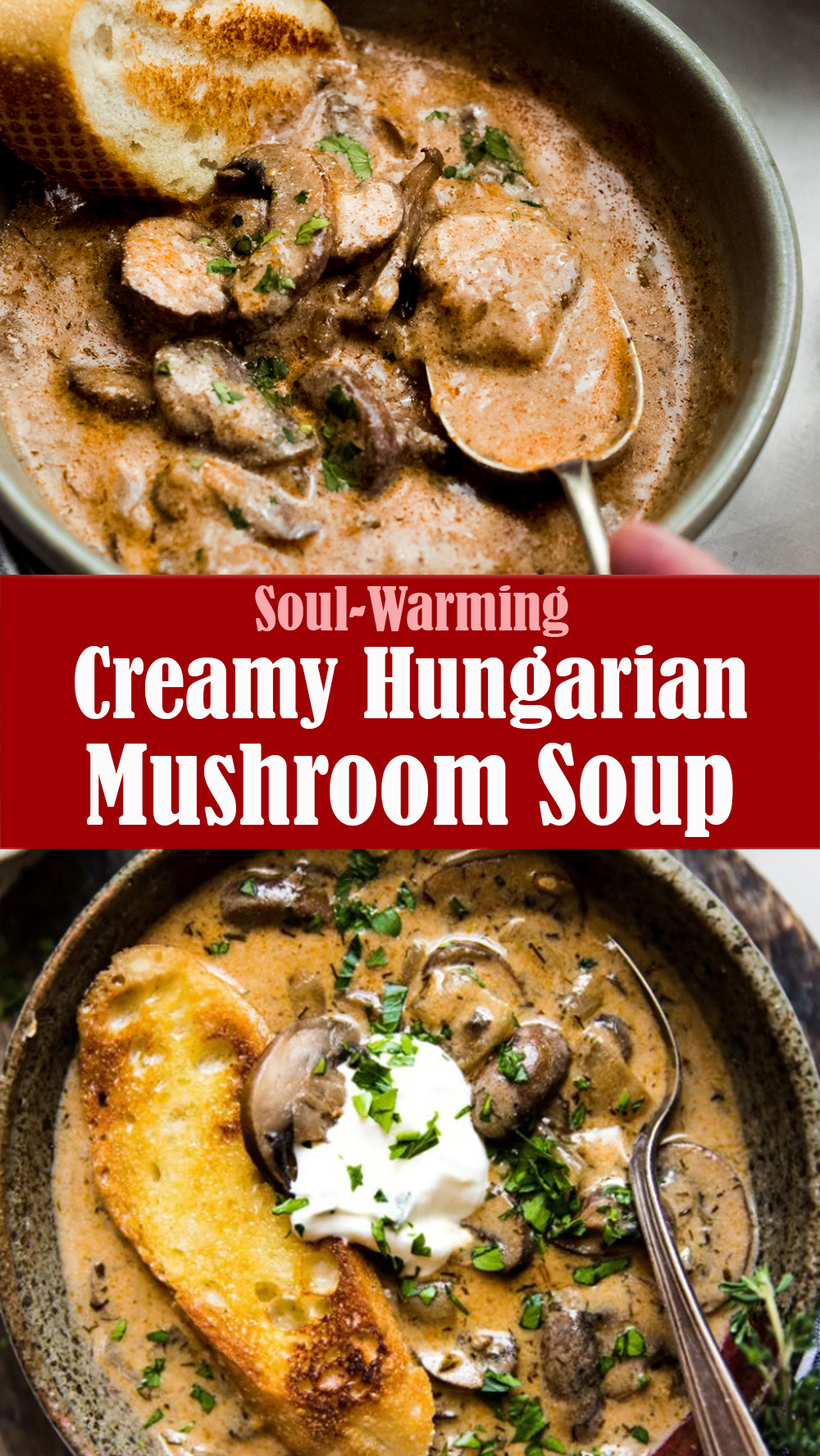 Creamy Hungarian Mushroom Soup Recipe is one of those seriously delicious recipes that will become a family favorite dish. A hearty and comforting Hungarian Mushroom soup that's sure to fill you right up. A dollop of sour cream is what makes this soup over the top — loaded with all the warm and cozy vibes!
Ingredients:
4 tablespoons of salted butter
1 ½ cups white onions, chopped
1 lb. mushrooms, sliced (use crimini, button, etc.)
2 teaspoons dried dill weed
1 teaspoon EACH: dried thyme AND dried mushroom powder (optional)
1 tablespoon EACH: sweet paprika AND lemon juice
2 cloves garlic, grated
2 ½ cups low sodium chicken stock (or vegetable)
2 tablespoons low sodium soy sauce
3 tablespoons all-purpose flour
1 cup half and half (or whole milk)
⅓ cup room-temperature creme fraiche (or sour cream)
3 tablespoons chopped parsley
Click Here For Step-By-Step Instructions
Let us know if you liked this recipe. Try the other recipe categories as well!