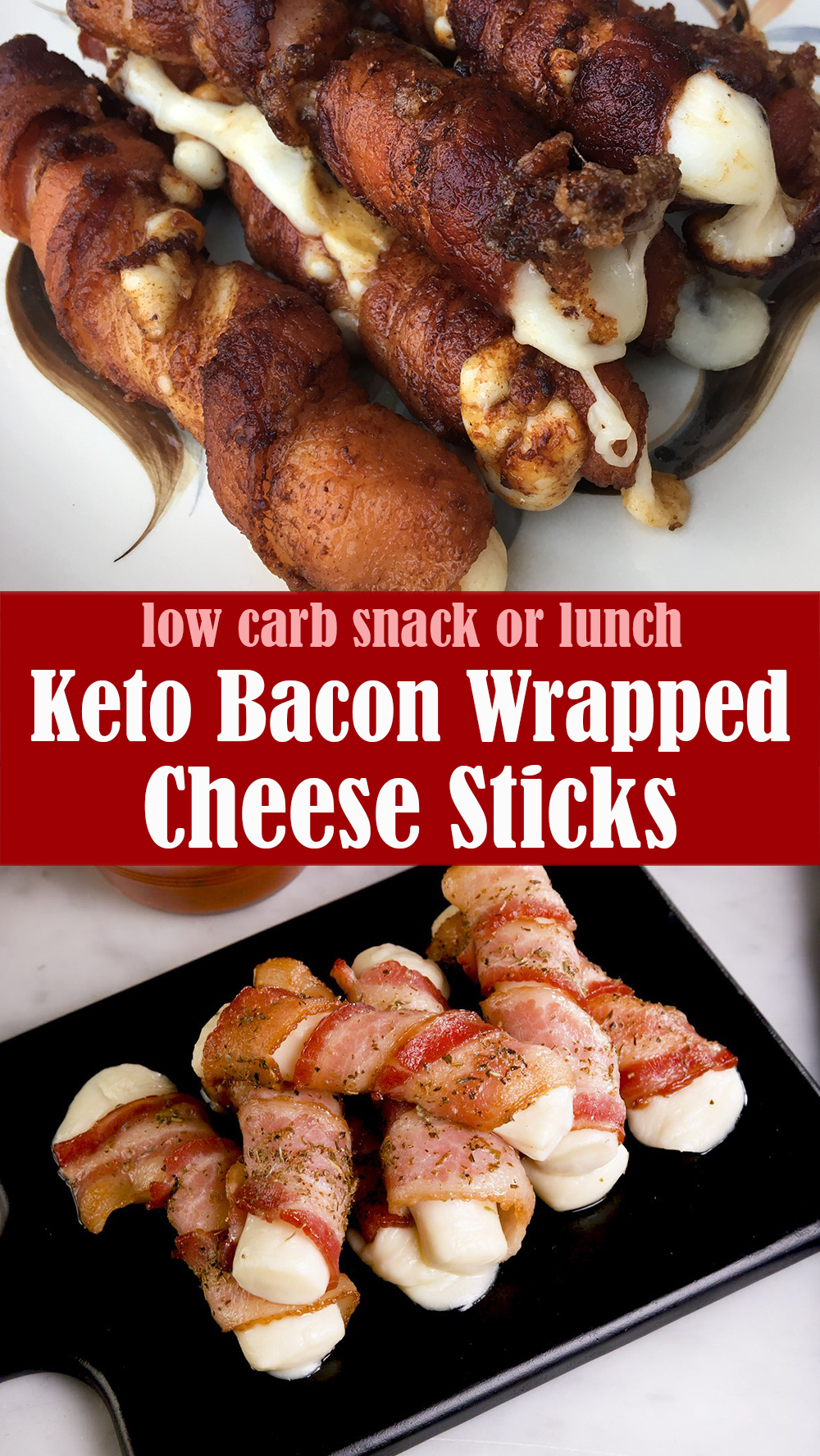 Keto Bacon Wrapped Cheese Sticks are amazing. They are delicious, decadent, and surprisingly easy to make. These bites of gooey mozzarella cheese wrapped in bacon make a perfect lunch by themselves or a quick snack.
Ingredients:
6 Mozzarella Cheese Sticks
6 slices of bacon
1 cup approx 1 cup avocado oil for frying depending on the size of your frying pan.
Click Here For Step-By-Step Instructions
Let us know if you liked this recipe. Try the other recipe categories as well!