Prepare time: 25 mins
Cook: 25 mins
Ready in: 50 mins
Yield: 6 serving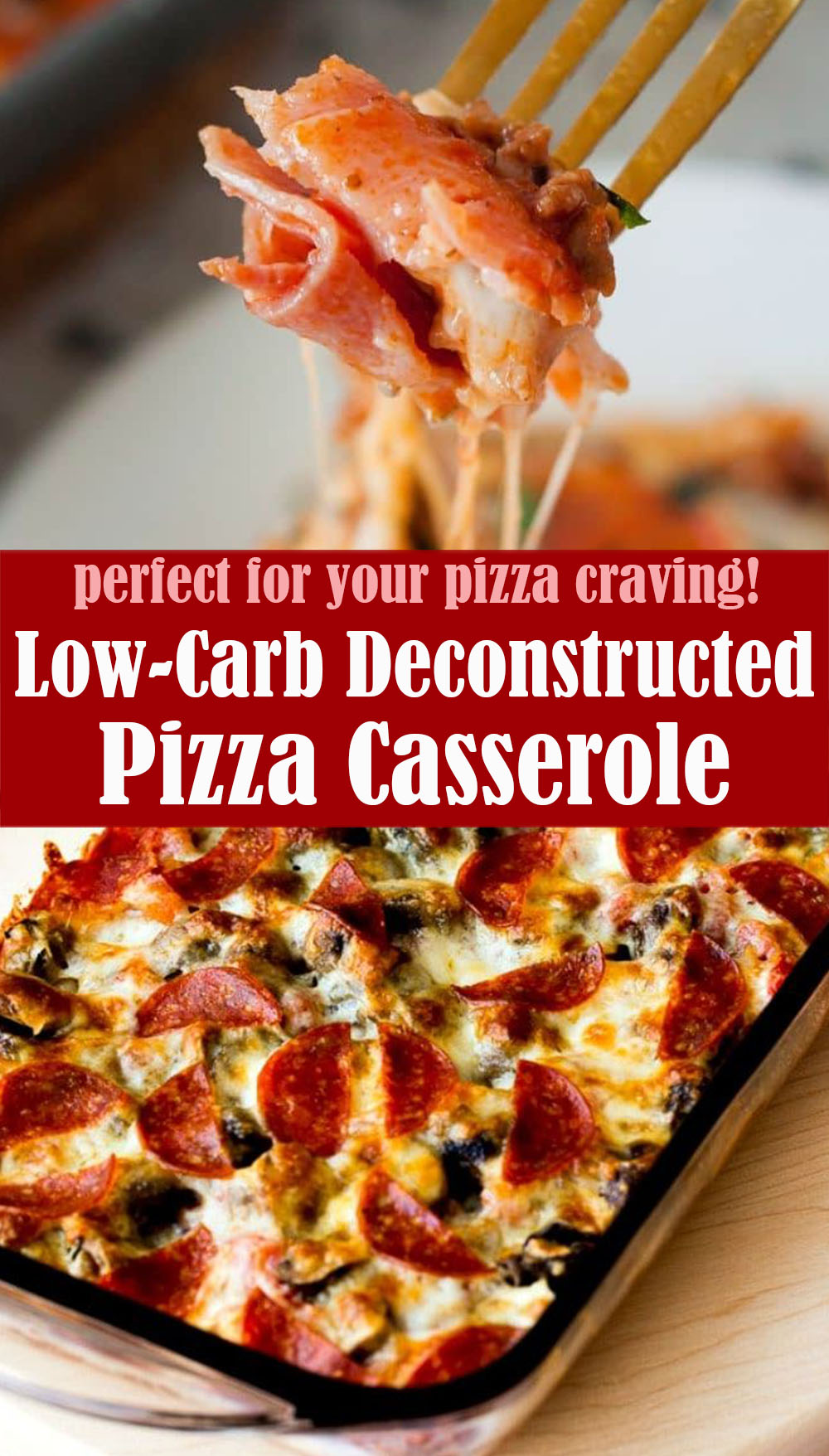 Find out how to make a delicious Low-Carb Deconstructed Pizza Casserole. This is a comfort food casserole that the whole family is going to love.
Ingredients
1 can diced tomatoes, well drained ((14.5 oz. can; do not use petite dice tomatoes)
5 links uncooked turkey or pork Italian sausage (19.5 oz.)
2 tsp. + 2 tsp. olive oil
1/2 tsp. dried oregano
salt and fresh-ground pepper to taste (I didn't use much salt.)
12 oz. fresh mushrooms, washed and cut into thick slices (I used brown Cremini mushrooms.)
1 1/2 cups grated Mozzarella cheese
15 slices pepperoni, cut in half (I used regular pepperoni, but you can use turkey pepperoni if you prefer)
Let us know if you liked this recipe. Try the other recipe categories as well!