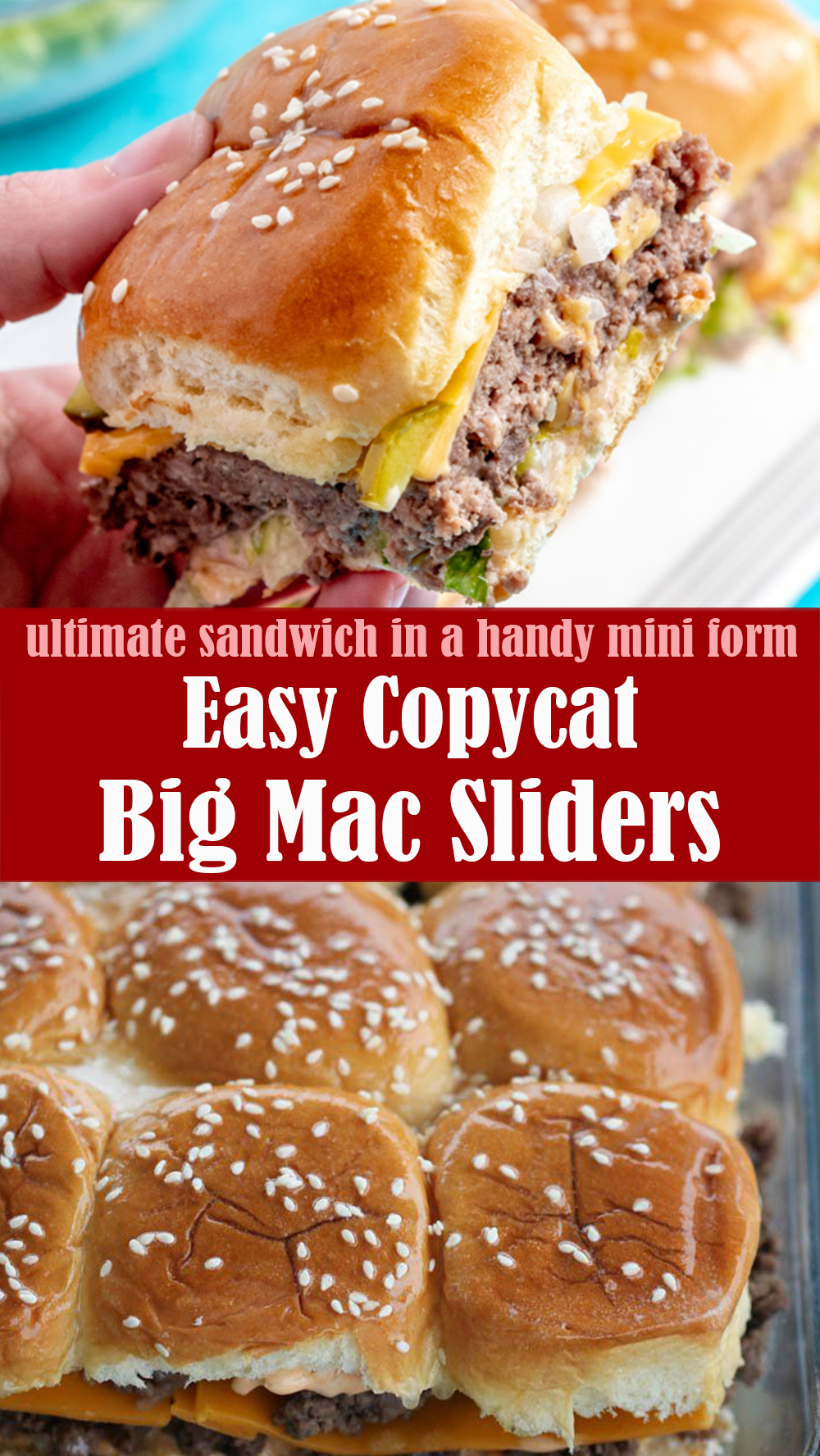 These Copycat Big Mac Sliders are just as delicious as the iconic McDonalds burger and easy to make at home! Big Mac Sliders taste just like their namesake burger, and everyone loves them!
Ingredients:
Sauce:
1/2 cup mayo
2 Tbs French dressing
1 Tbs sweet relish
1 tsp sugar
1 tsp vinegar
1 tsp ketchup
1 tsp minced onion
1/4 tsp salt
Sliders:
2 lb ground beef
Salt and pepper
1 Tbs minced onion
6 slices American cheese
Shredded lettuce about 1 cup
Finely chopped onion 2 Tbs roughly
Sliced dill pickles
Slider buns 12 count
2 Tbs melted butter
1 Tbs sesame seeds
Click Here For Step-By-Step Instructions
Let us know if you liked this recipe. Try the other recipe categories as well!