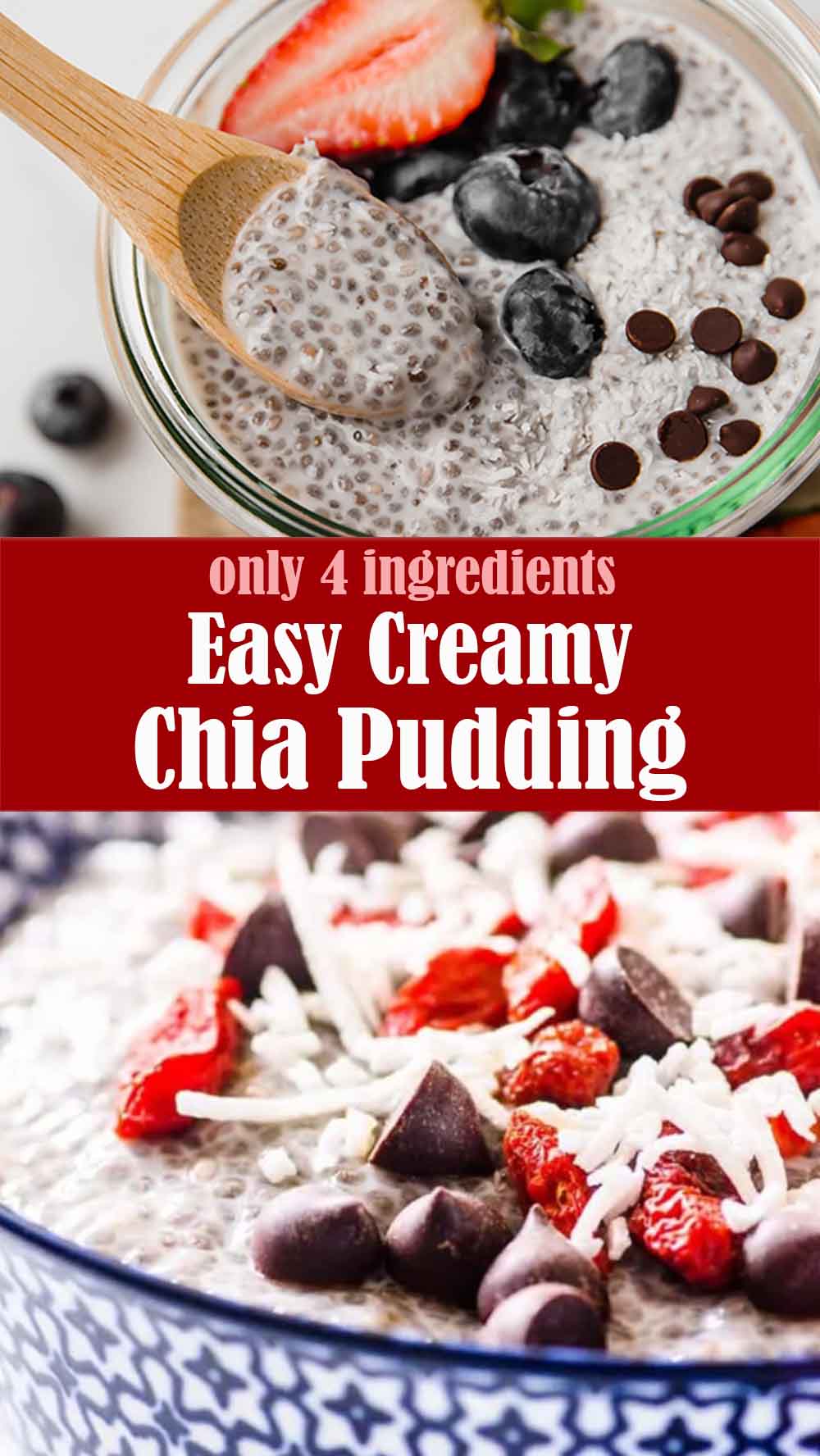 Easy Creamy Chia Pudding is one of my favorite make-ahead breakfast options. Made with almond milk, chia seeds and liquid sweetener is the perfect creamy consistency and only 4 ingredients. Eat as is, or top with chocolate chips, coconut shreds, granola or dried fruit.
Ingredients:
3/4 cup almond milk unsweetened
1 tbsp maple syrup or honey*
1 tsp pure vanilla extract
3 tbsp chia seeds
Nuts berries, fruit, coconut flakes for topping (optional)
Click Here For Step-By-Step Instructions
Let us know if you liked this recipe. Try the other recipe categories as well!