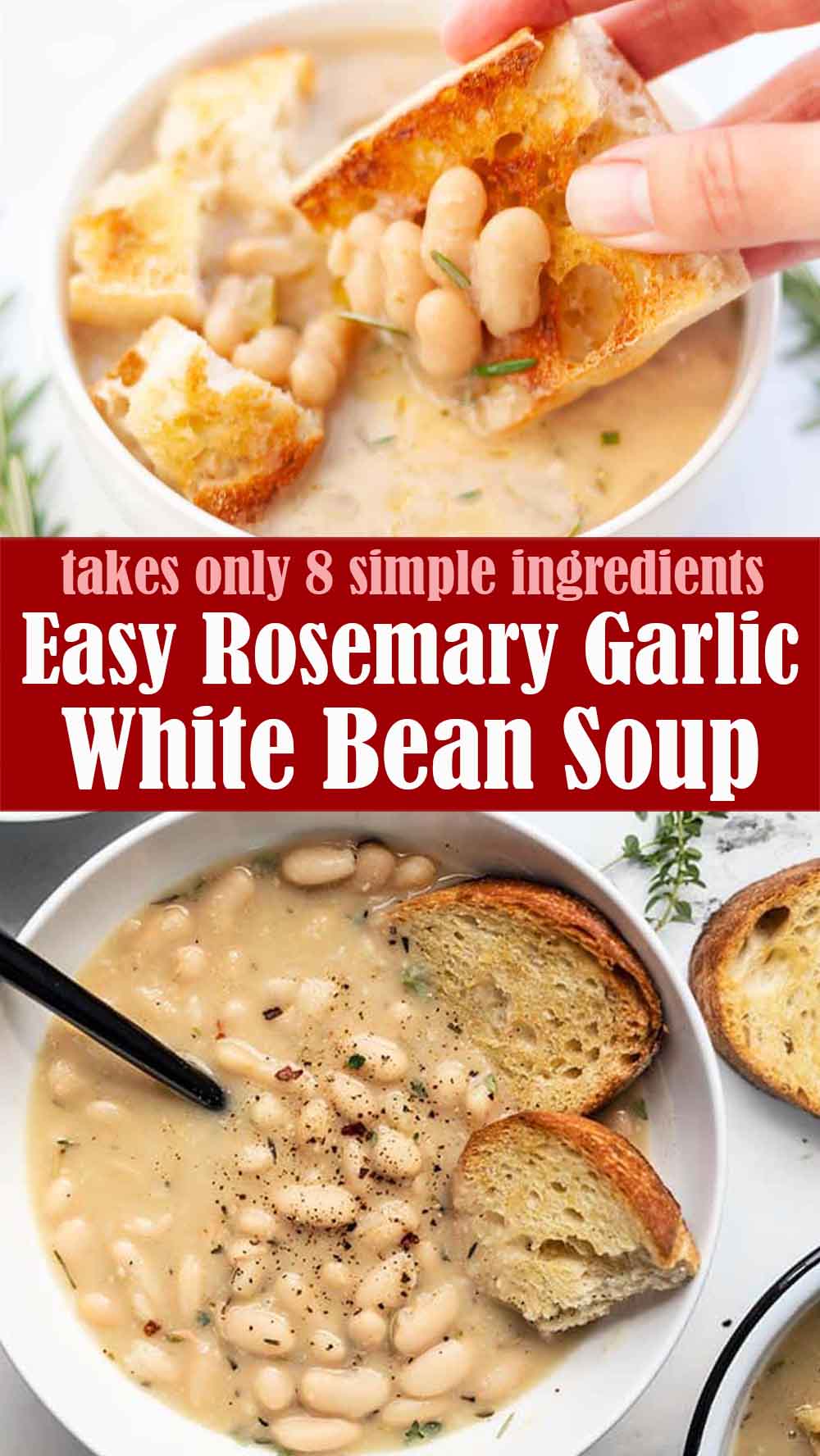 Rosemary Garlic White Bean Soup makes the most out of just 8 simple ingredients and it's ready in just 30 minutes! This creamy white beans recipe has become our new favorite side dish.
Ingredients:
2 Tbsp olive oil
4 cloves garlic
3 15oz. cans cannellini beans
2 cups vegetable (or chicken) broth
1/2 tsp dried rosemary
1/4 tsp dried thyme
1 pinch crushed red pepper
freshly cracked black pepper to taste
Click Here For Step-By-Step Instructions
Let us know if you liked this recipe. Try the other recipe categories as well!