Prepare time: 10 mins
Cook: 4 hr
Ready in: 4 hr 10 mins
Servings: 4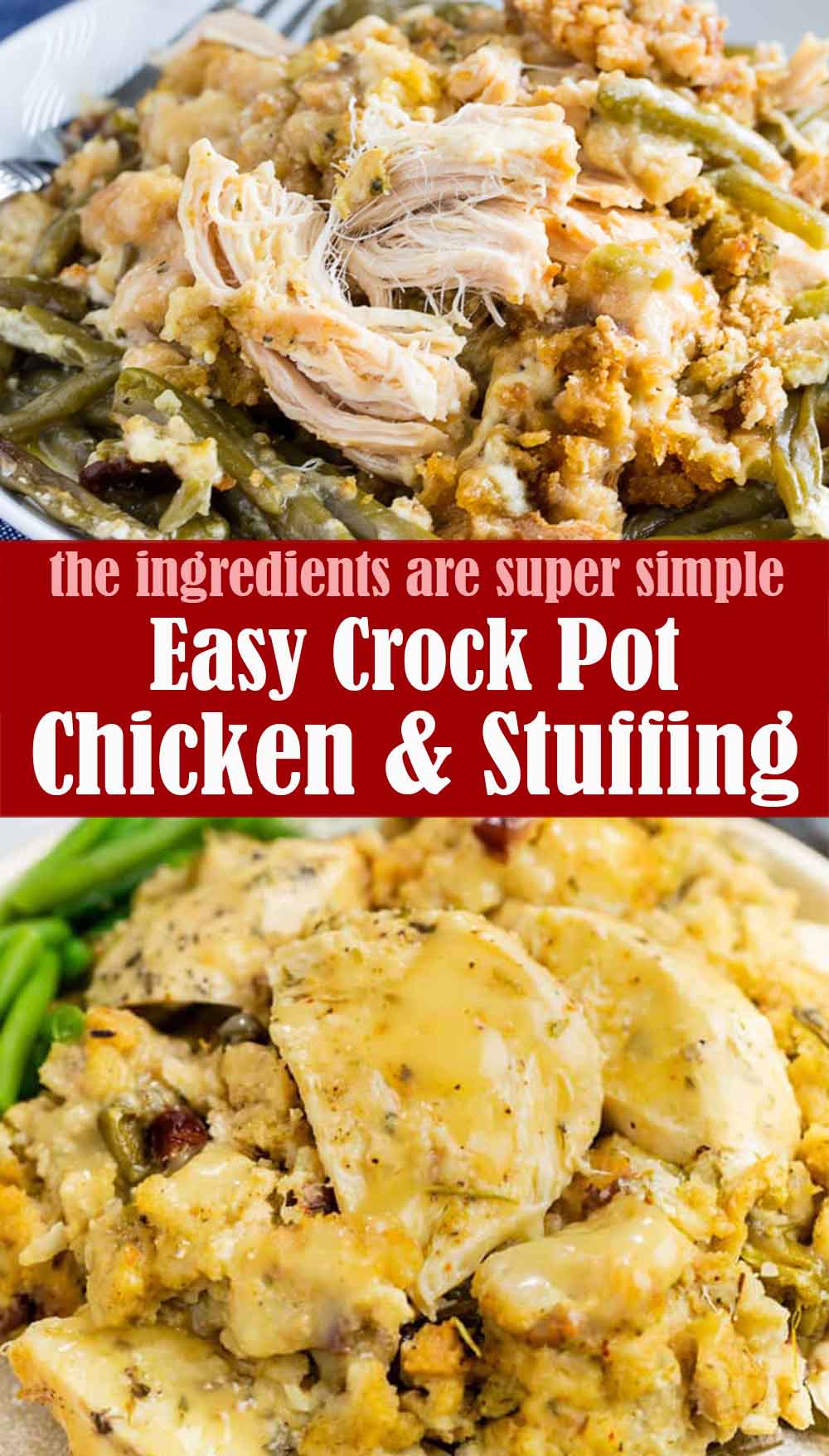 I made this Easy Crock Pot Chicken and Stuffing this weekend and I think it may just be my families favorite Crock-Pot meal yet. This Chicken and Stuffing recipe can be made in the Crock Pot or the Instant Pot. Serve it casserole style or with gravy and mashed potatoes!
Ingredients
4 boneless skinless chicken breasts
1.5 Tablespoons Italian Seasoning
Salt/Pepper
10.5 oz. cream of chicken soup, low sodium
8 oz. sour cream,, (equivalent to 1 cup)
6 oz. box stuffing mix
¾ cup low sodium chicken broth
2 cups fresh green beans, See notes
Optional stuffing additions:
1/2 cup onions,, diced
1/2 cup celery,, diced
1/4 cup dried cranberries
1/2 cup crumbled sausage,, (cooked or raw)
2 teaspoons dry rosemary
Let us know if you liked this recipe. Try the other recipe categories as well!