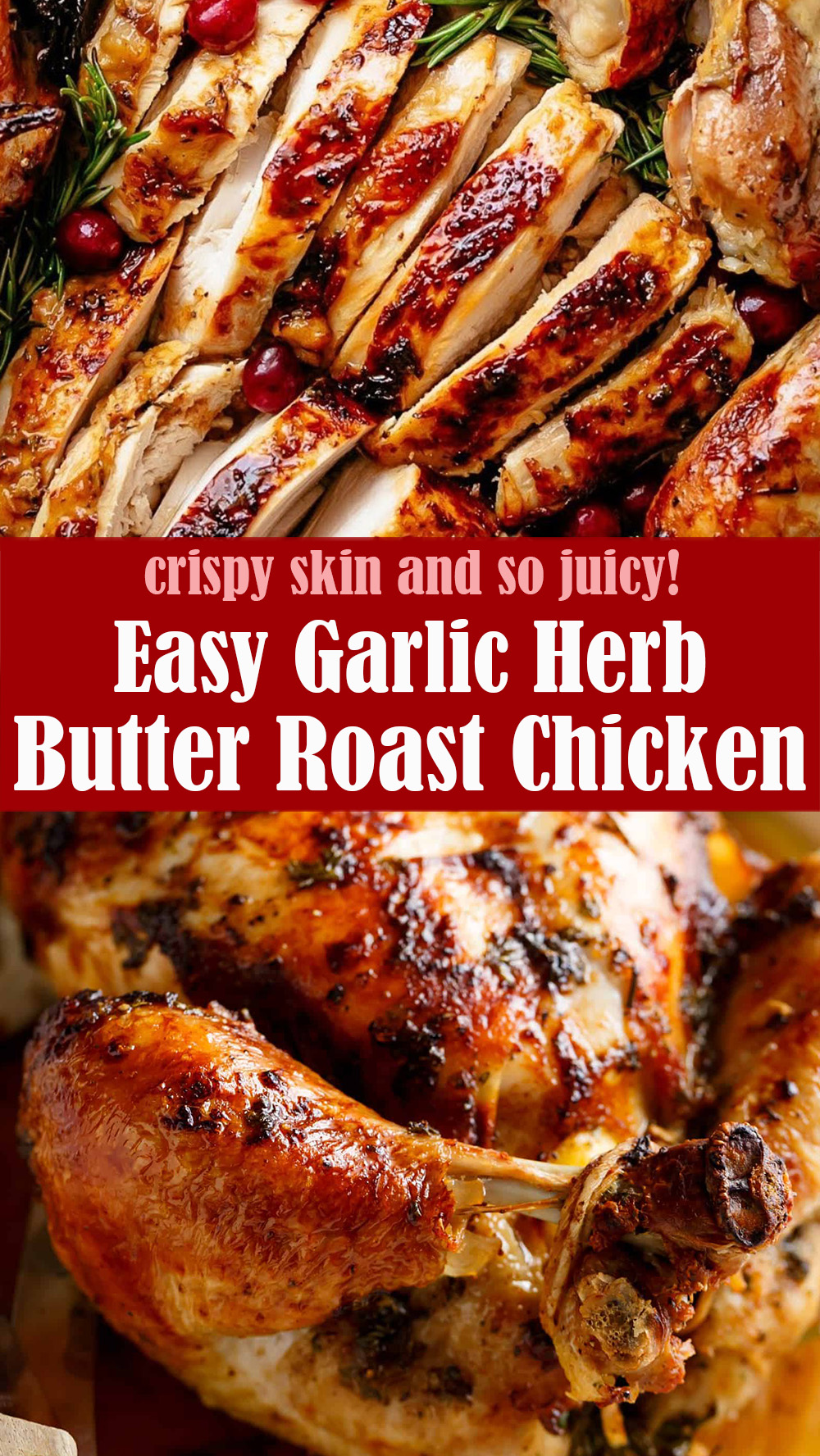 This Garlic Herb Butter Roast Chicken comes out perfectly every time! This Garlic Herb Butter Roast Chicken definitely beats the pants off of any rotisserie chicken! An elegant recipe for a dinner party, yet simple enough for a weeknight meal!
Ingredients:
4 pound (2kg) whole chicken, at room temperature giblets and neck removed from cavity*
1/4 cup unsalted butter, melted
3 tablespoons olive oil
1/4 cup white wine, (OPTIONAL) — use a dry wine like a Sauv blanc or Chardonnay
1 lemon, halved
Salt and freshly ground pepper, to taste
2 tablespoons fresh chopped parsley
4 garlic cloves, minced
1 head of garlic roughly peeled and cut in half horizontally through the middle crosswise
3 fresh whole rosemary sprigs
Click Here For Step-By-Step Instructions
Let us know if you liked this recipe. Try the other recipe categories as well!