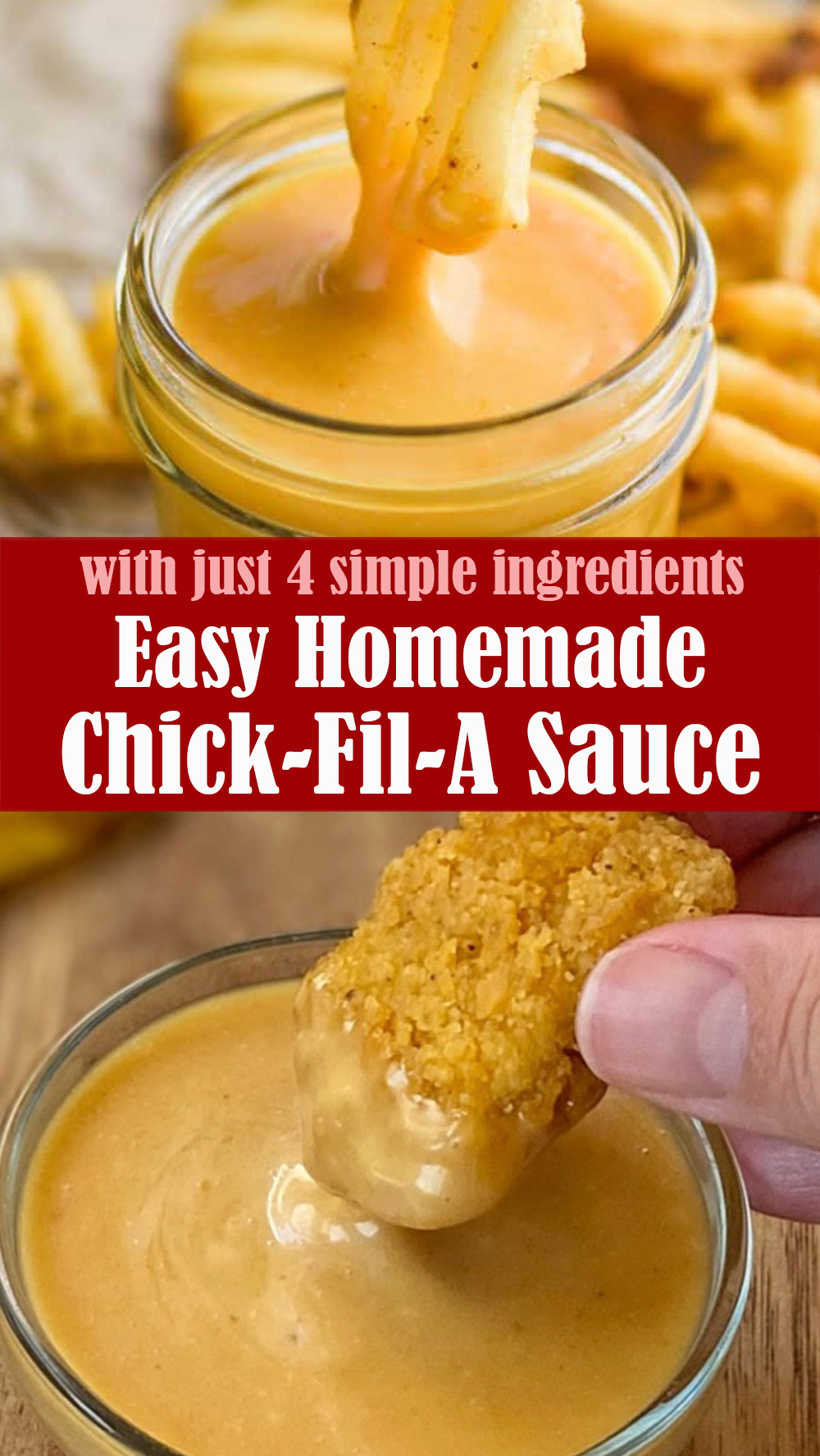 Easy Homemade Chick-Fil-A Sauce made with just 4 simple ingredients that you probably already have at home. Make delicious chick fil a sauce right in your own kitchen! This homemade Chick-fil-A sauce is ALL YOU NEED! Skip the restaurant and make this craveable sauce at home.
Ingredients:
1/4 cup mayonnaise
1 tbsp barbecue sauce
1 tbsp honey
1 tsp yellow mustard
Click Here For Step-By-Step Instructions
Let us know if you liked this recipe. Try the other recipe categories as well!