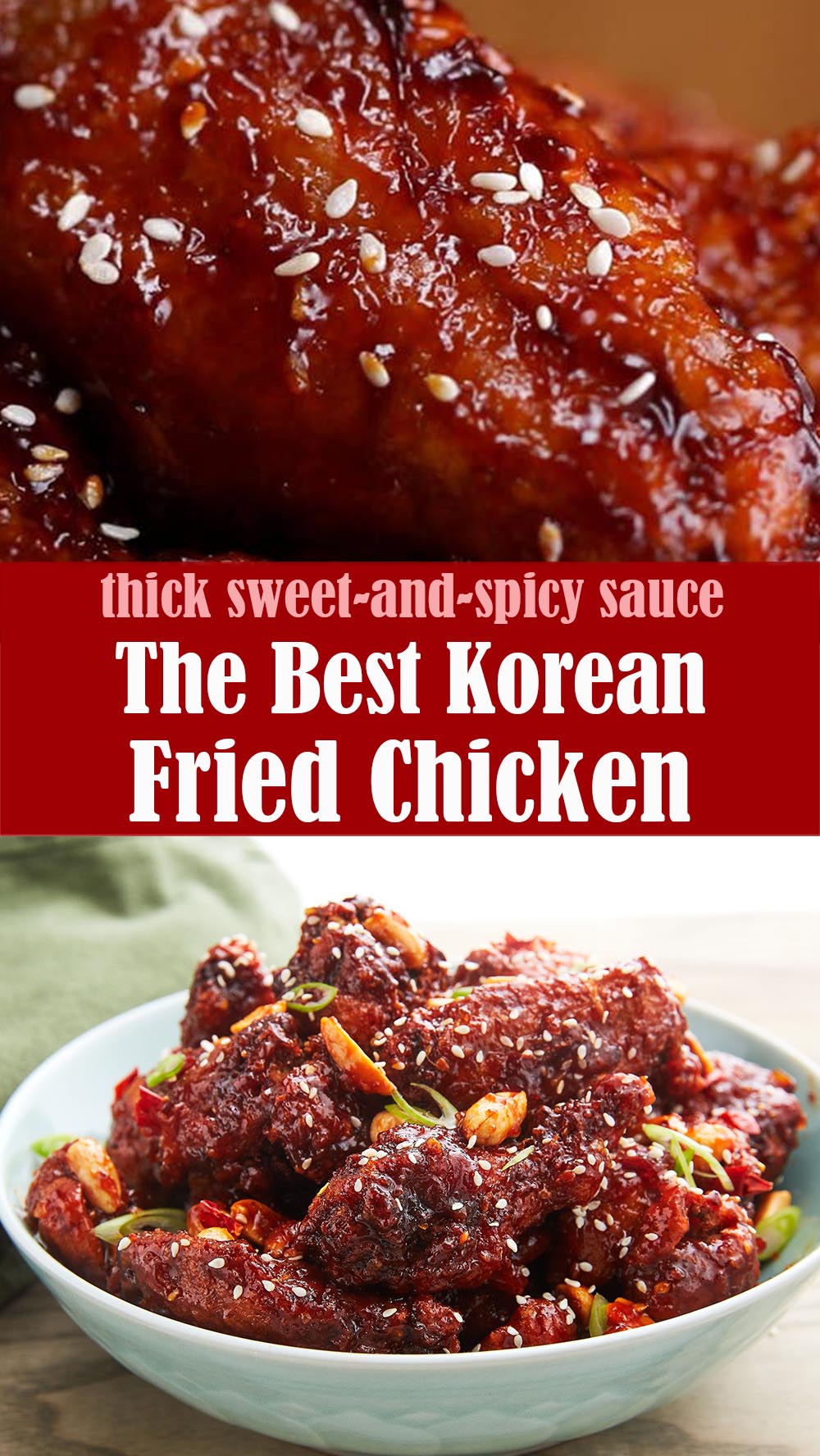 This Korean fried chicken is perfect for any occasion and I'm sure everyone will fall in love with it instantly. Learn how to make it in three simple steps!
Ingredients:
FOR WINGS:
Vegetable oil
1 tsp. kosher salt
1/2 tsp. freshly ground black pepper
1/2 tsp. baking powder
1/2 tsp. garlic powder
2 lb. chicken wings
1 tbsp. freshly grated ginger
1/2 c. cornstarch
FOR SAUCE:
3 tbsp. butter
5 small dried red chilis, sliced
1 tbsp. freshly minced ginger
3 cloves garlic, minced
1/4 c. gochujang
2 tbsp. ketchup
1 tbsp. rice vinegar
1 tbsp. low-sodium soy sauce
1/4 c. honey
2 tbsp. packed brown sugar
FOR GARNISH:
1/2 c. cocktail peanuts
1 tbsp. sesame seeds
1 green onion, sliced
Click Here For Step-By-Step Instructions
Let us know if you liked this recipe. Try the other recipe categories as well!