Prepare time: 20 mins
Cook: 55 mins
Ready in: 30 mins
Servings: 1 hr 45 mins
Slow Cooker Enchilada Casserole is the easiest one-pot recipe you will find for enchiladas.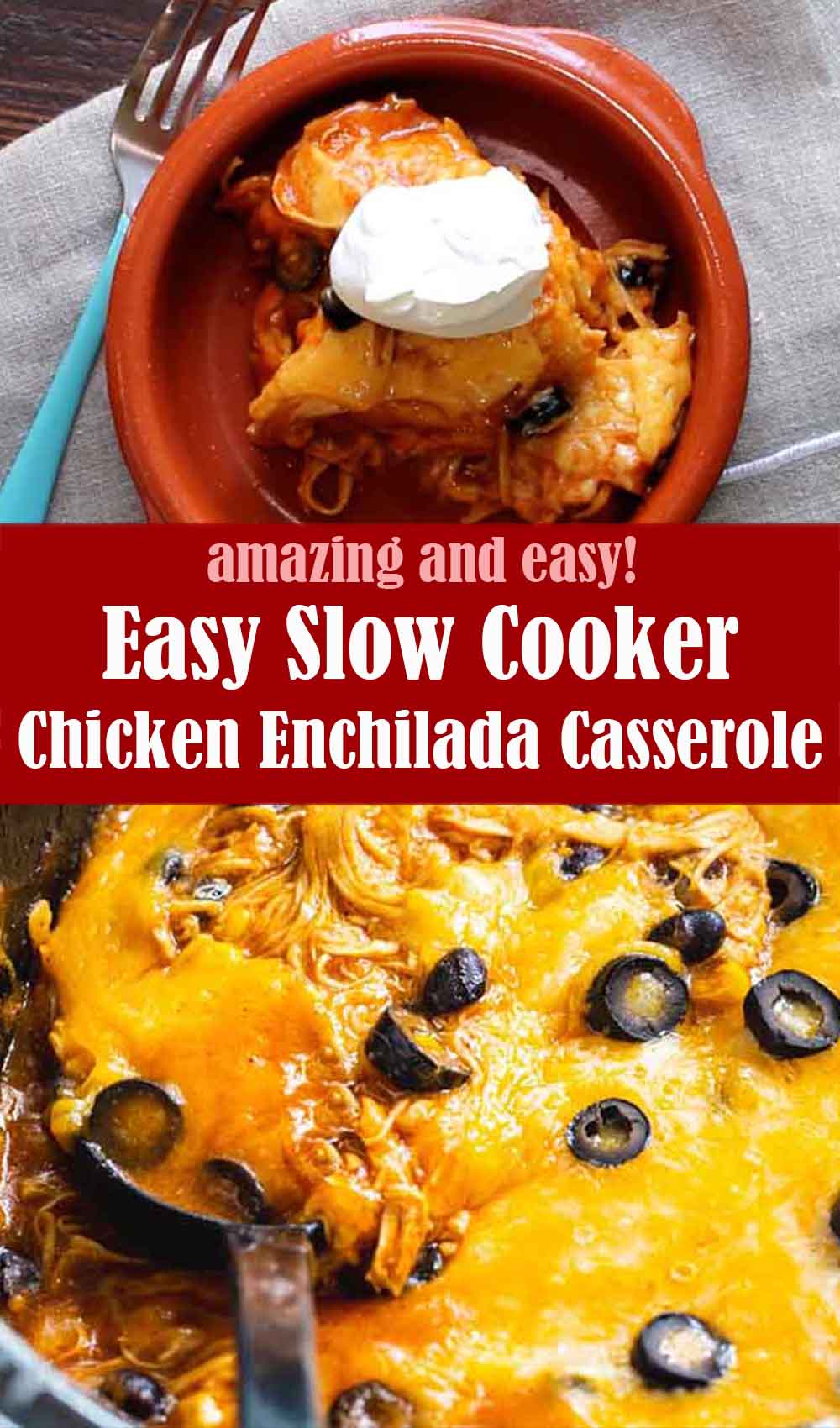 Ingredients
1½ lbs. boneless skinless raw chicken breasts
28 oz. can Red Enchilada Sauce I use El Pato Brand
Add these items at the end:
10 corn tortillas I used an entire 11.7 ounce bag (soft tortillas NOT chips)
3 cups grated cheddar cheese divided
3.8 oz. can black olives divided
Easy Slow Cooker Chicken Enchilada Casserole VIDEO
Recipe Notes:
Can I use green enchilada sauce?
If you choose to use green enchilada sauce note that it is runnier than red and you may need to use more tortillas.
Can I use flour tortillas?
Flour tortillas can be use but the casserole may turn out soggy. I recommend corn tortillas if you have them.