So simple to toss everything in and allow the rich, flavorful chicken add all of the flavor! This Flavorful chicken noodle soup recipe is the best i've ever had! It's going to be the best noodle soup for you as well, no exaggerations! The chicken is seasoned and roasted to give the soup so much flavor.
Ingredients
1 whole chicken
1 Tbs olive oil (For the chicken)
2 Tbs Garlic salt
2 Tbs olive oil (To make the soup)
1 large onion
2 cups Choppe carrots
1 large red bell pepper
1 large yellow bell pepper
4 stalks celery
2 Tbs poultry seasoning
salt and pepper to taste
1/2 cup white wine
8 cups water
5 cloves garlic cloves, crushed
handful fresh parsley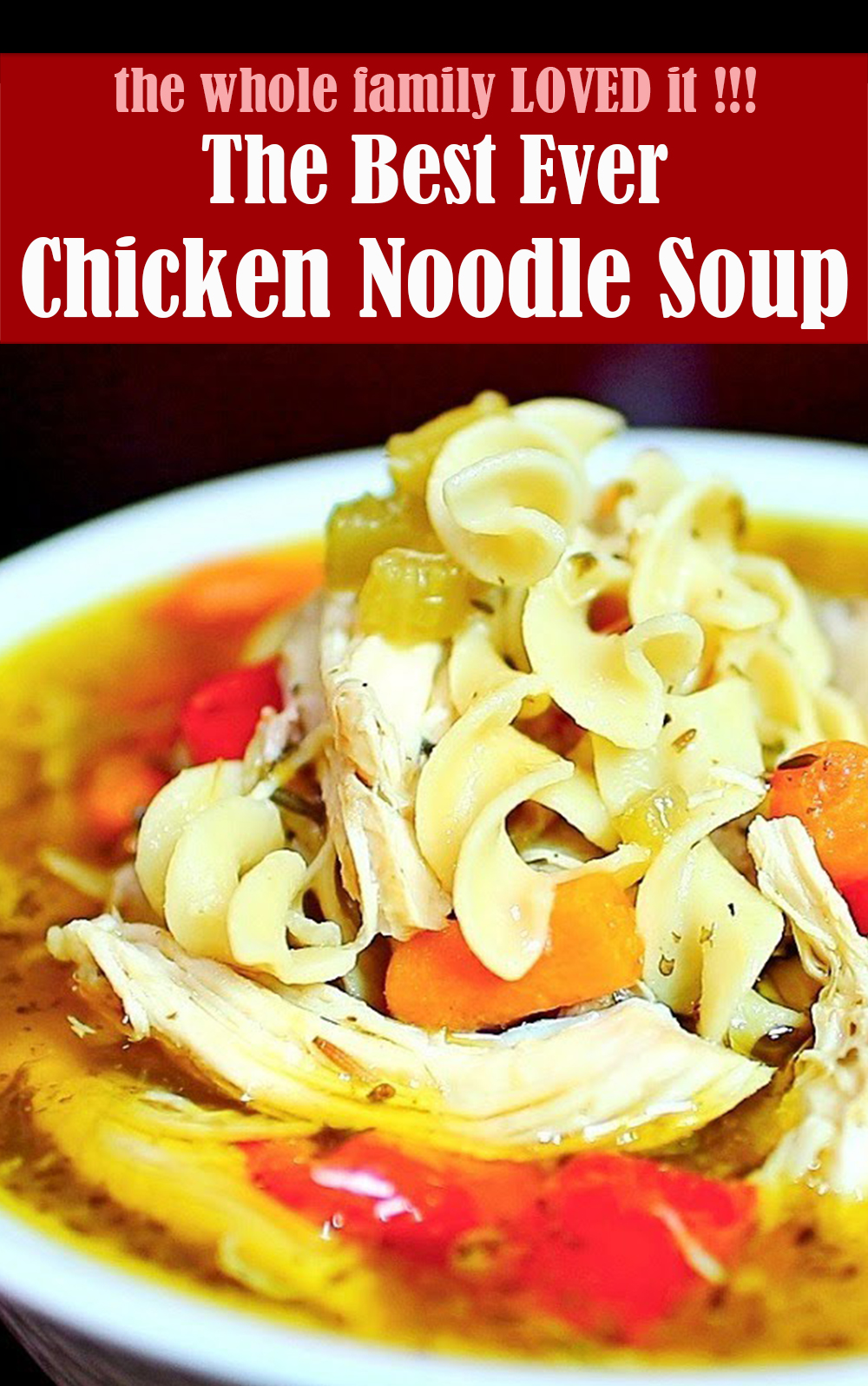 The Best Ever Chicken Noodle Soup Recipe VIDEO
If you enjoy this video, please subscribe to Cooking with Claudia channel.. Thanks
Let us know if you liked this recipe. Try the other recipe categories as well!