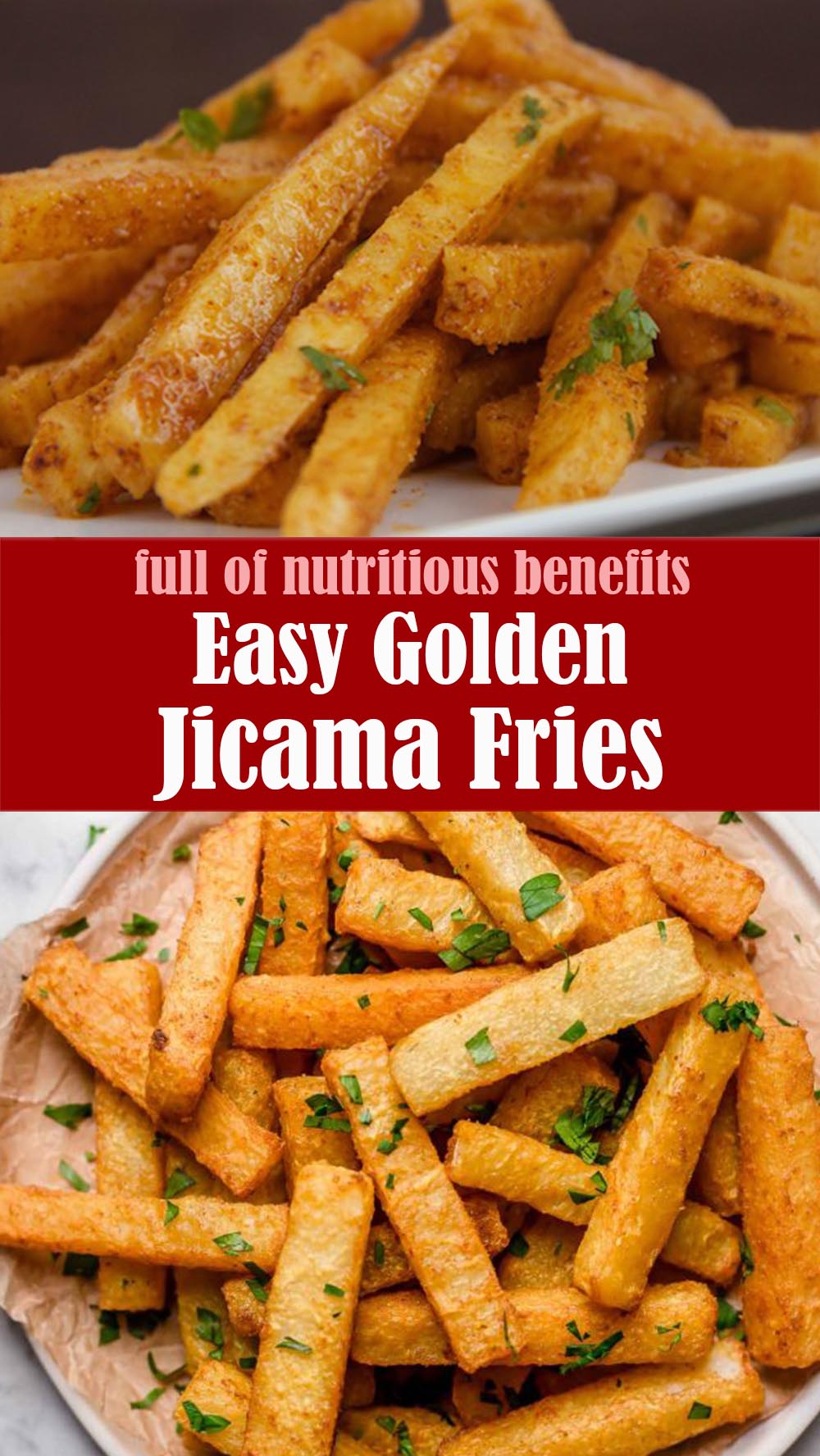 These Golden Jicama Fries make a great alternative to French fries, and preparing them is effortless! Super easy to make, tasty, and takes only an hour to prep. This delicious Baked Jicama Fries is a great way to enjoy this healthy low-calorie vegetable!
Ingredients:
2 ½ cups filtered water
1 1/2 tsp salt, divided
15 oz raw jicama
1 tbsp + 2 tsp avocado oil
½ tsp ground turmeric
¼ tsp garlic powder
¼ tsp paprika
⅛ tsp onion powder
2 tsp fresh parsley, finely chopped
Click Here For Step-By-Step Instructions
Let us know if you liked this recipe. Try the other recipe categories as well!