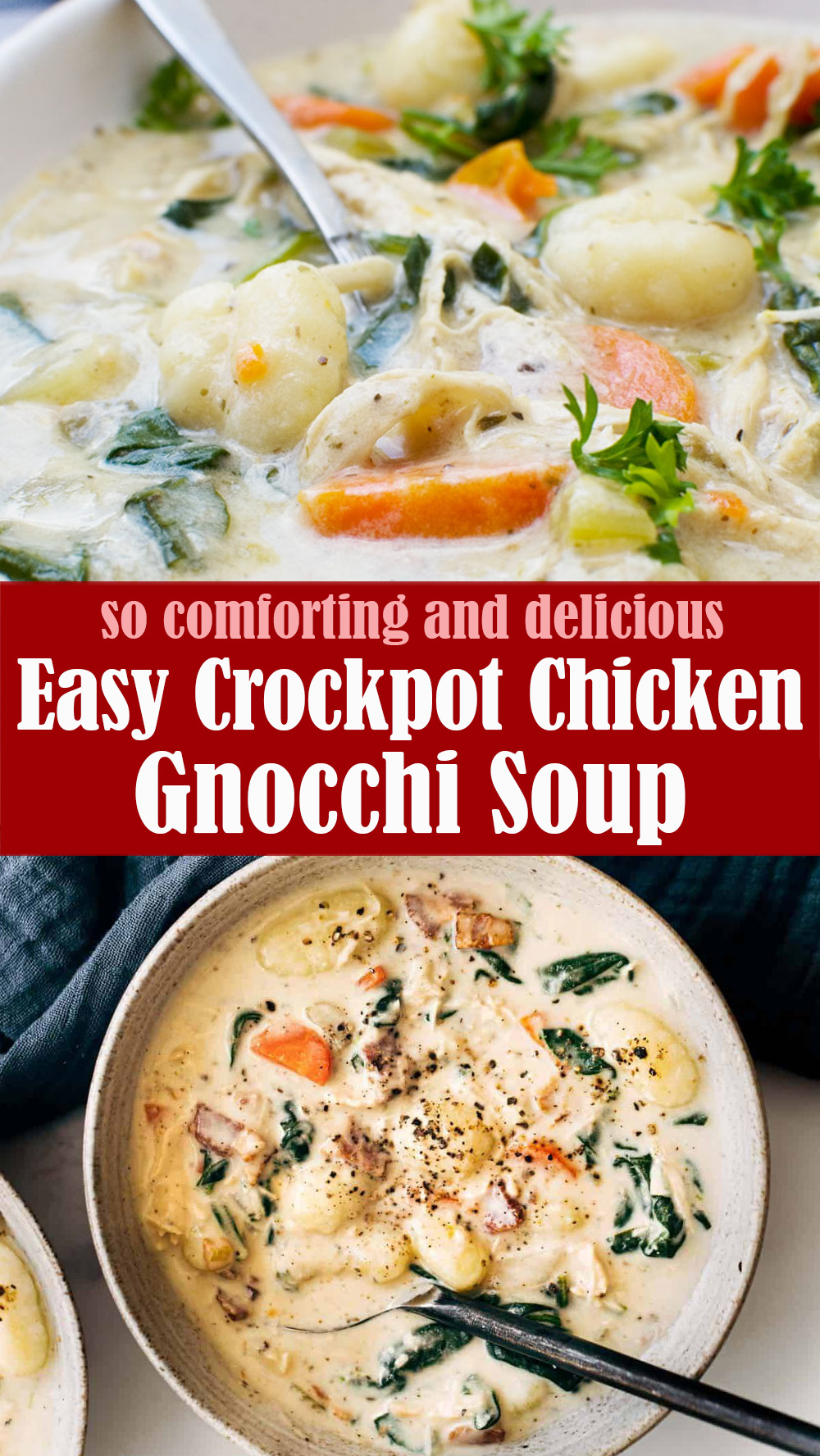 Easy Crockpot Chicken Gnocchi Soup is so comforting and delicious, it'll warm you inside and out. This Crockpot Chicken Gnocchi Soup is lusciously cream-free, comforting, and made with lots of vegetables. Perfect with crusty bread and a green salad. One of the best soups that I have had in a long time. Enjoy!
Ingredients:
1 lb. boneless skinless chicken breasts
2 cups mirepoix (just a simple mixture of chopped onions, celery, and carrots)
1–2 teaspoons dried basil
1–2 teaspoon Italian seasoning
1 teaspoon poultry seasoning
1 teaspoon salt
4 cups chicken broth
3 tablespoons cornstarch dissolved in 2 tablespoons water
two 12 ounce cans evaporated milk
two 1 lb. packages gnocchi (about 4 cups)
6 slices bacon
2–3 cloves garlic, minced
5 ounces fresh baby spinach
Click Here For Step-By-Step Instructions
Let us know if you liked this recipe. Try the other recipe categories as well!