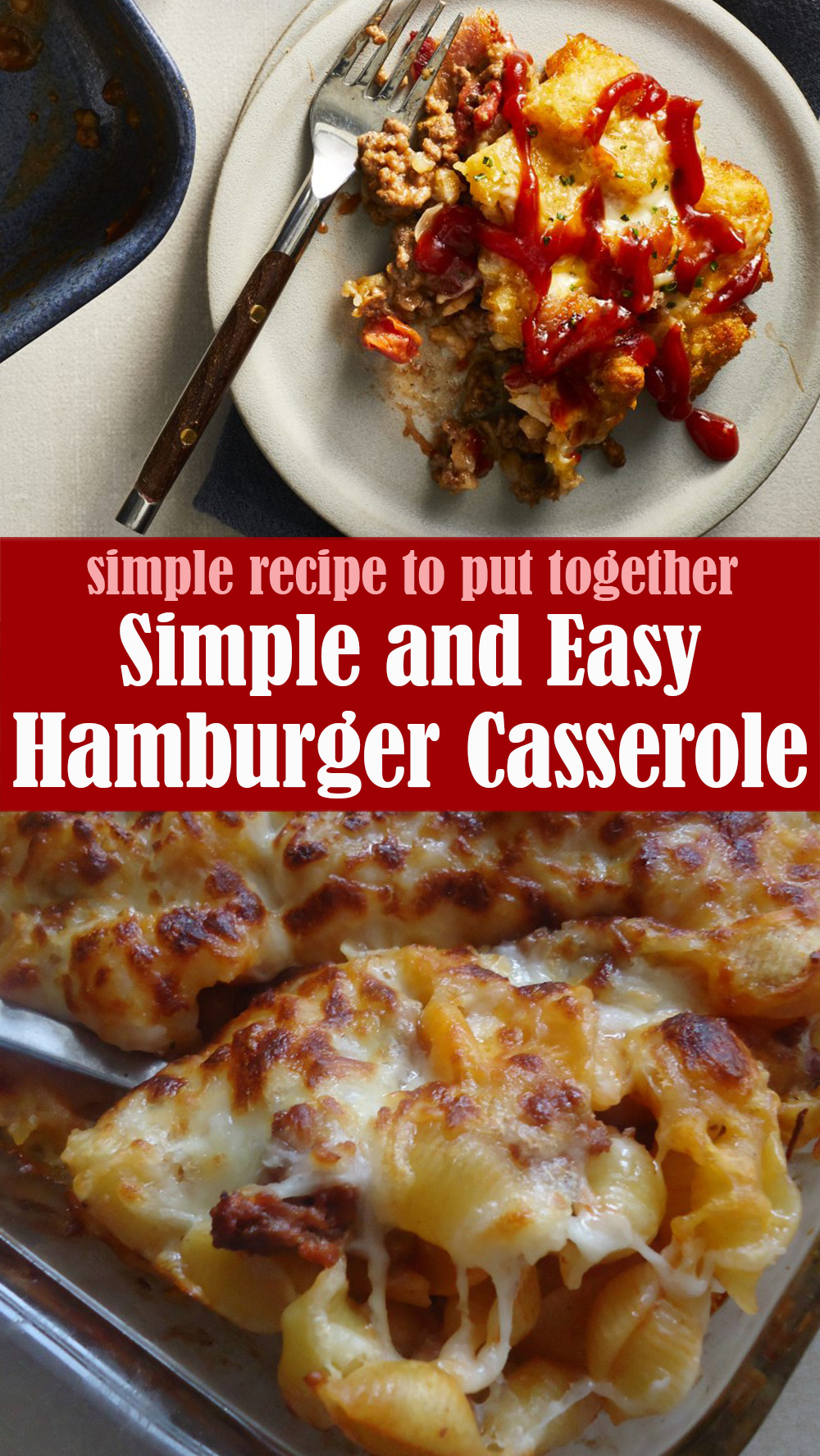 This quick and easy dinner Hamburger Casserole is made with simple ingredients, takes very little time to prepare, and my entire family always goes back for seconds.Starts with noodles and after adding tomato soup and hamburger, and of course cheese, the perfect easy casserole is born! Great for getting supper on the table fast!
Ingredients:
1 lb box medium shells
1 lb ground hamburger , cooked with garlic powder, dried onion, salt and pepper to taste. We use 2 teaspoon each.
21.5 oz tomato soup 2 cans
1 cup cheddar cheese
1 cup mozzarella cheese
Click Here For Step-By-Step Instructions
Let us know if you liked this recipe. Try the other recipe categories as well!