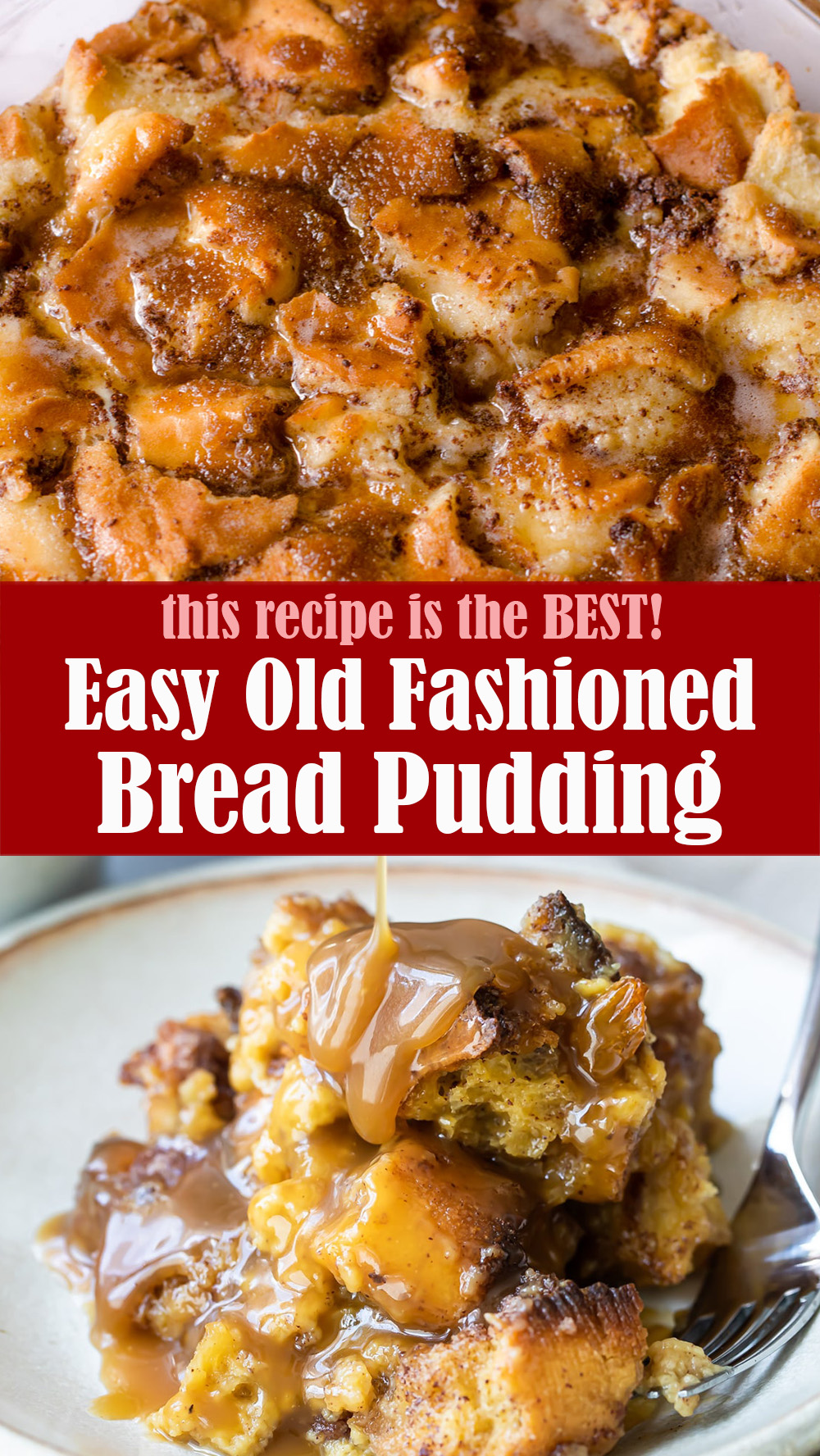 This Easy Old Fashioned Bread Pudding is a simple dessert for the holidays or weekend brunch. It resembles the old-fashioned dessert recipe that we all love! It's basic, and uses everyday ingredients and an optional 3-ingredient brown-buttered vanilla sauce to drizzle on top!
Ingredients:
6 slices stale bread french bread, buns, rolls, donuts, challah, toast or another type of bread
3 Tablespoons of butter 1 Tbsp + 2 Tbsp
4 Beaten Eggs
2 cups Milk
3/4 cup white sugar
1 teaspoon vanilla extract
1 teaspoon cinnamon
Optional Vanilla Sauce:
3 tablespoon butter salted (but unsalted is ok too!)
1 tablespoon brown sugar
1 teaspoon vanilla extract
Click Here For Step-By-Step Instructions
Let us know if you liked this recipe. Try the other recipe categories as well!