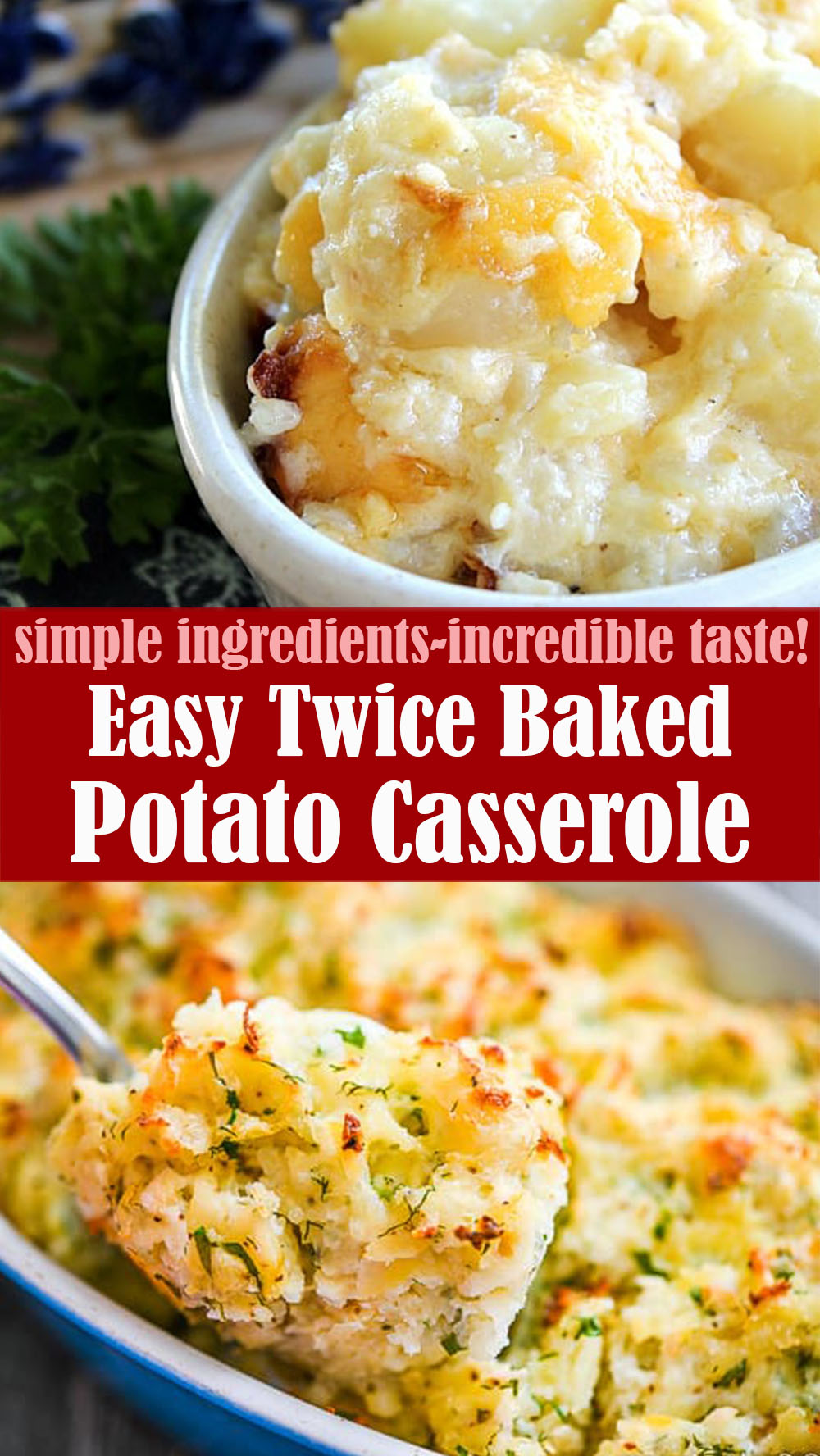 This Twice Baked Potato Casserole is the ultimate comfort food recipe! Filling and comforting, this recipe makes a perfect no-fuss side dish for a holiday meal. This casserole is super easy and one of our all time favorite sides!
Ingredients:
4 large potatoes (about 2 lbs.)
1 small onion, minced
1 tsp. salt or to taste
1 tsp. pepper or to taste
¼ cup chopped dill
¼ cup chopped parsley
2 cups shredded Cheddar cheese or your favorite kind
1 ½ cup sour cream
Click Here For Step-By-Step Instructions
Let us know if you liked this recipe. Try the other recipe categories as well!