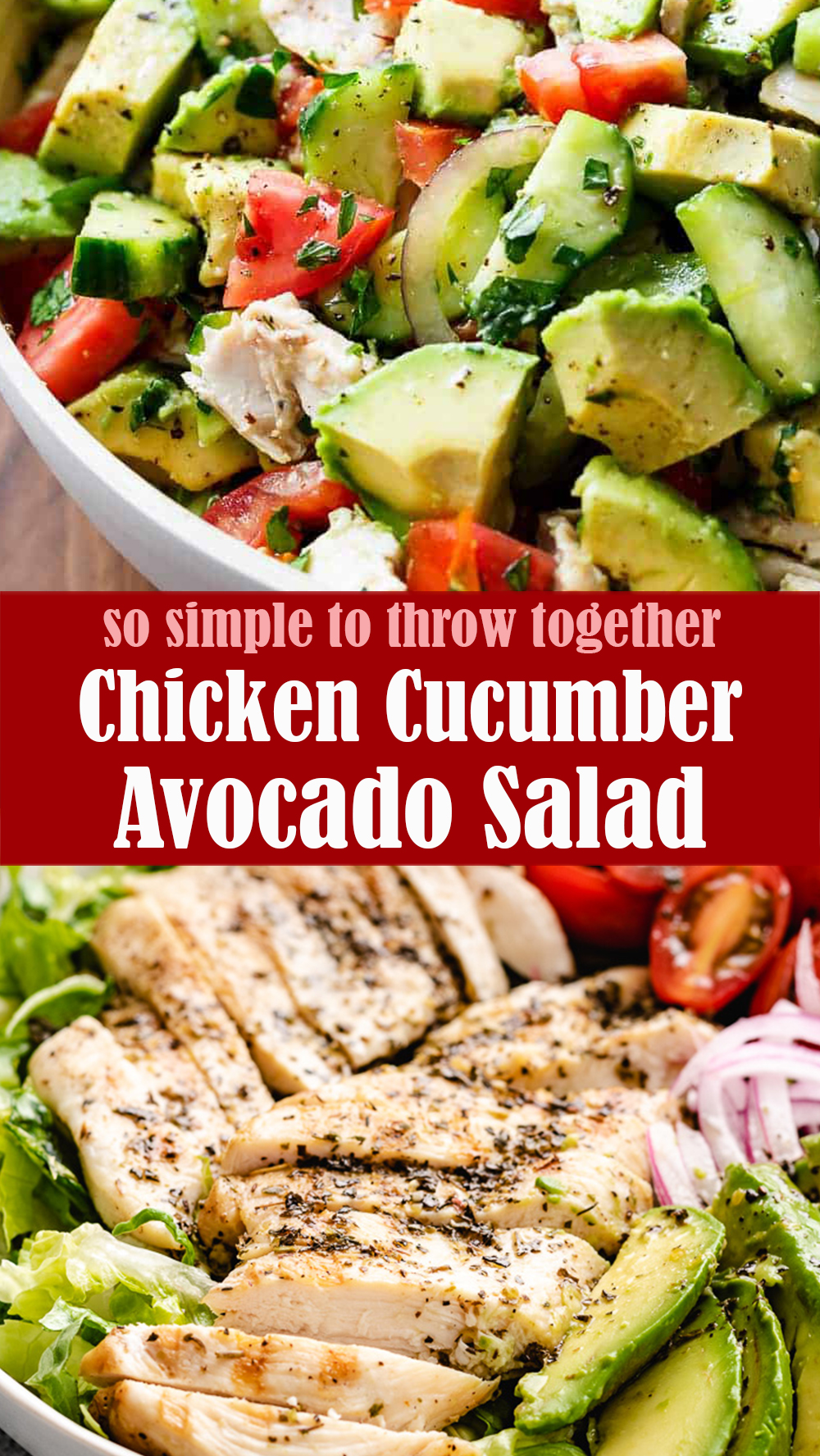 This Chicken Cucumber Avocado Salad is quick and easy recipe for lunch, family dinner or party food for a crowd. It's a perfect salad to throw together at any time of the day! This Chicken Cucumber Avocado Salad is another one of those recipes that is so simple to throw together. Especially good on days you need something so simple and quick to throw together without any cooking needed.
Ingredients:
1 Rotisserie chicken deboned and shredded (skin on or off)
1 large English (or continental) cucumber, halved lengthways and sliced into 1/4-inch thick slices
4-5 large Roma tomatoes sliced or chopped
1/4 red onion thinly sliced
2 avocados peeled, pitted and diced
1/2 cup flat leaf parsley chopped*
3 tablespoons olive oil
2-3 tablespoons lemon juice (or the juice of 2 limes)
Salt and pepper to taste
Click Here For Step-By-Step Instructions
Let us know if you liked this recipe. Try the other recipe categories as well!